Image: Shutterstock
Blog Editor's Note: This is not the first of these we have seen.
Even more dramatic were reports we have forwarded you about a Scottish criminal gang using all kinds of jammers to run drugs and commit heinous acts, and devices being found in the toolkits of terrorist cells.
This sort of thing is likely endemic. Mexico's government, as a part of law making, has said that 80% of cargo thefts in that country are aided by jammers or spoofers.
The European Union, while not publishing a macro statistic like that, did a study that found around 500,000 instances of signals that could interfere with GNSS. Only about 10% of them, though, were judged to be intentional efforts to avoid tracking, surveillance, toll charges, and the like.
Too bad all nations don't take a serious look and tell us how bad a problem interference with GNSS really is. 
In the U.S. interference detection has been a supposed government goal since a presidential directive in 2004. At its last meeting the President's PNT Advisory Board recommended progress on the issue and discussed some relatively easy ways to implement such a capability.
Back to today's story. The report is not unique. But it does help remind us of a serious problem few governments are taking seriously.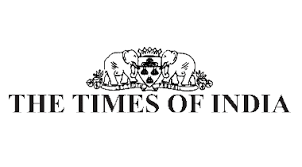 Gone in seconds! Car thieves in Delhi using jammers to rende ..
NEW DELHI: Vehicle thieves in the city are now using electronic jammers to stop the GPS-fitted cars from alerting the owners and revealing their location. Police discovered this new aspect of vehicle theft when they stumbled upon a well-oiled network…