Leadership Team
Home » Who We Are »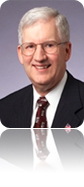 Martin Faga
Chairman of the Board, Vice President, Director
Mr. Martin Faga sits on the boards of several corporations. He previously served for six years as the CEO of MITRE Corporation, a non-profit technology and engineering firm. He also served as an Assistant Secretary of the Air Force and Director of the National Reconnaissance Office, and earlier worked in several capacities in the intelligence community and as a congressional staff member. A Senior Adviser to Space Command's Purposeful Interference Response Team, he is also a subject matter expert for the National PNT Advisory Board.
---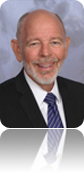 Dana Goward
President & Director
Mr. Dana Goward is retired from the federal Senior Executive Service having served as the maritime navigation authority for the United States. As Director, Marine Transportation Systems for the US Coast Guard, he led 12 different navigation-related business lines budgeted at over $1.3B/yr. He has represented the US at IMO, IALA, the UN anti-piracy working group, and other international forums. A licensed helicopter and fixed wing pilot, he has also served as a navigator at sea and is a retired Coast Guard Captain. Mr. Goward is a member of the National PNT Advisory Board and is a Senior Adviser to Space Command's Purposeful Interference Response Team.
---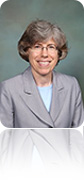 Pauline Cook
Director
With 30 years of service Ms. Pauline Cook, CAPT, USCG (ret) has led U.S. maritime navigation safety programs, committees and delegations at home and abroad. She developed public policy, managed budgets and allocated resources. As the Captain of a minimally crewed ship and Commanding Officer of a regional Vessel Traffic Center, she led the integration of civil GPS into shipboard and shoreside use for ocean transits and congested waters. As a maritime safety professional and search and rescue coordinator, she found PNT and GPS to be highly valued in the prevention of maritime accidents and the saving of lives.
---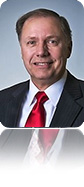 Jeff Hathaway
Director
Rear Admiral (ret) Jeff Hathaway is a 33 year U.S. Coast Guard veteran and currently president of Security Shield Associates, a homeland and national security consulting company. Jeff commanded several major Coast Guard cutters, performing law enforcement and national security duties from Alaska's Bering Sea to the southern Caribbean Sea. He also served as the Navy's first director of worldwide anti-terrorism and force protection as well as managing operational policy for all Coast Guard navigational services. Admiral Hathaway holds post-graduate degrees in business and national security strategy and serves on the board of several non-profit organizations.
---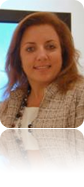 Kim Painter
Treasurer
Ms. Kim Painter, CPA, is a partner at Barnes, Brock, Cornwell & Heilman, PLC in Chesapeake, VA where she serves a wide range of clientele including small businesses, professional practices, contractors, and not-for-profits. In 1999 she was named to the "Inside Business Top 40 Under 40" and was selected Rotarian of the Year for 2001 – 2002. In 2011 she received the "Women in Business" achievement award from "Inside Business" for her professional and community volunteer accomplishments. Ms Painter is a member of the Leadership Hampton Roads Class of 1999, the Lefcoe Leadership Class of 2012, The American Institute of Certified Public Accountants, and the Virginia Society of Certified Public Accountants.
---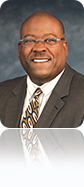 Greg Winfree
Director
Mr. Greg Winfree is the Director of the Texas Transportation Institute (TTI) at Texas A&M University in College Station, Texas. TTI is a leader in developing innovative solutions across all modes of transportation. From 2010 to 2016 he served as Assistant Secretary for Research and Technology at the U.S. Department of Transportation. In this role he led the department's research and development, and university programs, and led civil positioning, navigation, and timing for the federal government. He is a graduate of the Georgetown University Law Center and has served as chief counsel for several major corporations.