Leadership Team
Home » Who We Are »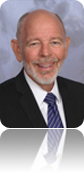 Dana Goward
President
Mr. Dana Goward, is the proprietor at Maritime Governance, LLC. In August of 2013 he retired from the federal Senior Executive Service having served as the maritime navigation authority for the United States. As Director, Marine Transportation Systems for the US Coast Guard, he led 12 different navigation-related business lines budgeted at over $1.3B/yr. He has represented the US at IMO, IALA, the UN anti-piracy working group, and other international forums. A licensed helicopter and fixed wing pilot, he has also served as a navigator at sea and is a retired Coast Guard Captain.
---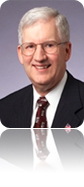 Martin Faga
Vice President
Mr. Martin Faga, is a member of the National PNT Advisory Board and sits on the boards of several corporations. He previously served for six years as the CEO of MITRE Corporation, a non-profit technology and engineering firm. He also served as an Assistant Secretary of the Air Force and Director of the National Reconnaissance Office, and earlier worked in several capacities in the intelligence community and as a congressional staff member.
---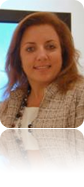 Kim Painter
Treasurer
Ms. Kim Painter, CPA, is a partner at Barnes, Brock, Cornwell & Heilman, PLC in Chesapeake, VA where she serves a wide range of clientele including small businesses, professional practices, contractors, and not-for-profits. In 1999 she was named to the "Inside Business Top 40 Under 40" and was selected Rotarian of the Year for 2001 – 2002. In 2011 she received the "Women in Business" achievement award from "Inside Business" for her professional and community volunteer accomplishments. Ms Painter is a member of the Leadership Hampton Roads Class of 1999, the Lefcoe Leadership Class of 2012, The American Institute of Certified Public Accountants, and the Virginia Society of Certified Public Accountants.
---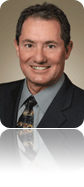 Charles Schue
Director
Mr. Charles Schue is co-owner, President, and CEO of UrsaNav, Inc., an advanced engineering firm with principal office in North Billerica, MA, and satellite offices in Leesburg, VA and Bertem, Belgium. He previously served in the US Coast Guard, where his expertise included radio navigation systems. A serial entrepreneur, with start-up experience in medical technology, software product, hardware product, public safety and security, and advanced engineering, he is still involved in several of the companies he helped found. Chuck is a Senior Member of the IEEE and the American Society for Quality; and is a Fellow of the Royal Institute of Navigation.
---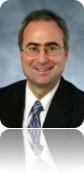 Ed Sayadian
Director
Ed Sayadian is President of Crown Consulting, Inc. and has more than 25 years in managing and supplying technical leadership in developing aviation systems and critical network solutions and in providing high-end engineering services. Mr. Sayadian, as President and General Manager at Harris (and formerly Exelis), directed a federal government portfolio that included such components of the FAA's NextGen Program as ADS-B, DataComm, FTI, NAS Voice System, CSS-Wx, and SWIM; and NASA's Space Communications, Near Earth Network, and Deep Space Networks programs.  His international and commercial portfolio embraced programs in more than 30 countries and projects with 150 airports and major airlines.  He holds an M.S. in electrical engineering from Virginia Polytechnic Institute and a P.E. in communications engineering from George Washington University.
---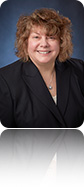 Nancy Smith
Director
Nancy Smith is a Program Manager in Harris Corporation's Electronic Systems Segment. She is the Program Manager for an International Automatic Dependent Surveillance – Broadcast (ADS-B) Program and provides program management support to numerous business captures. Previously Nancy held Senior Director, Program Management and Systems Engineering positions at Advanced Acoustic Concepts, Rockwell Collins, General Dynamics, and Unisys. At Advanced Acoustic Concepts, Nancy was the Senior Director of Air Platform Programs responsible for domestic and international acoustic trainer programs supporting MH-60, P-3 and P-8 air platforms. While at Rockwell Collins, Nancy was a Programs Manager leading the E-2D Hawkeye Integrated Training Systems Programs for Aircrew and Maintenance, the E-2C Weapons System Trainer Program and the MH-60S/R Weapon Load Trainer Programs. During her tenure at General Dynamics Nancy led Submarine Weapons and Towed Array Sonar Programs and supported the Tactical Combat Control System. At Unisys Corporation, Nancy supported the Navy's Strategic Systems Program Office as Corporate Liaison for the Navigation portion of the Fleet Ballistic Missile (FBM) Weapons Program and at Electric Boat Shipyard as a Systems Field Engineer during Ohio Class submarine construction. Nancy holds a Master's Degree in Engineering Management from the Catholic University of America and a Bachelor's Degree in Electrical Engineering from Villanova University.