Image: Jamming gear found at chop shop. Cambridgeshire Constabulary
Blog Editor's Note: We previously reported on the Mexican government's finding that 85% of truck thefts were aided by GPS jamming devices. While we have not found similar national statistics reported in other parts of the world, this case is a reminder that the technology is widely available and in use.
Why wouldn't thieves use it all the time everywhere? It is likely that this is happening, but many governments either aren't looking, or aren't making what they find public.
Check out the story below that includes the use of "industrial strength" jammers.
Thanks to RNTF corporate member Chronos for alerting us to this story.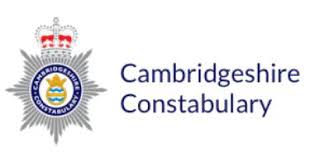 27 Jan 2021
Two men behind the theft of more than £1million worth of keyless-entry cars across the UK have been jailed for more than four years.
Juozas Baltors (pictured left), 28, and Darius Lukauskas (pictured right), 31, were convicted following a seven-day trial for conspiracy to steal vehicles at Peterborough Crown Court this week.
The pair conspired to steal 26 keyless-entry vehicles from 10 counties across England, before having them delivered to a 'chop-shop' in Peterborough where the vehicles were dismantled and thought to have been shipped out of the county.
During the early hours of the morning, and using sophisticated 'relay' equipment, they would scan and obtain victims' vehicle key frequencies from inside their homes which enabled them to then start up the vehicles and drive them away.
PC Jeremy Turner, from Cambridgeshire Constabulary's Acquisitive Crime Team, said: "Members of organised crime groups deliver stolen vehicles to 'chop shops', often concealing the vehicle's identity initially using cloned number plates and blocking tracker signals using 'jamming' devices which stop the vehicle's location from being emitted. The valuable vehicle parts are then loaded onto lorries and exported out of the country