Photo: Kim Jong Un – International Business Times
Blog Editor's Note: Here are two recent reports about new North Korean GPS jamming equipment. The first seems to be based on intelligence intercepts of North Korea communications. The second shows satellite imagery of what could well be preparations for a big funeral for Kim Jong Un. 
North Korea has a long history of GPS jamming impacting South Korea and its adjacent waters and airspace.
In the past the jamming has been linked to testing new Chinese and Russian equipment, and to North Korea's showing displeasure with military exercises in the South. Few reports of jamming have been received since 2016, though, when South Korea recommitted to upgrading its Loran-C system to eLoran to provide a backup and alternative to GPS.
Jamming and spoofing of many systems, including of GPS/GNSS, is used by most nations as a part of VIP and event security. Normally, the impacted area is limited to the immediate vicinity of the VIP or event. Russia is a notable exception.


N. Korea readies deployment of new GPS jamming device
The development of the device may signal more aggressive jamming activities toward South Korea than in the past
North Korea's military recently completed final tests on a new "GPS jamming device" for use against South Korea and is preparing its deployment into the field, Daily NK has learned.
The Bureau of Weapons Review, an organization affiliated with the Ministry of the People's Armed Forces, submitted a report to North Korea's military leadership stating that the new jamming device can be deployed in the field, a North Korean source told Daily NK on Apr. 23.
The bureau examines and determines the possibility of deploying all strategic and tactical weapons jointly developed by the country's research institutes and military-related factories.
GPS jamming involves using a frequency emitting device to interfere with radio communications and can be used to jam phones, text messages, wi-fi networks and GPS systems.
The bureau's report stated that following careful reviews of the device since early January, final tests of the device on Apr. 11 confirmed that the device is "stable" enough to be deployed into the field.
The report also stated that the device possesses more advanced and refined attack capabilities than past devices.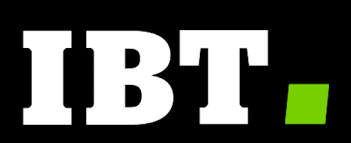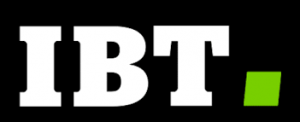 International Business Times
The North Korea jamming system is capable of shutting down all forms of communication

Besides blocking radio signals, it also jams phone calls, text messages, wifi networks, and GPS

Satellite images obtained by North Korea Pro revealed large new structures being installed in Pyongyang
The North Korean military is deploying GPS jamming devices along its borders, amidst reports of a massive structure being set up that is speculated to be part of the funeral preparations for supreme leader Kim Jong Un.
As per a report, the GPS jamming system that is being set up uses a frequency emitting device that can interfere with radio communications and will also be used for jamming phones, text messages, wifi networks, and GPS.
The North Korean military's electronic warfare division and the Electronic Reconnaissance Bureau 121 (Cyber Warfare Agency) under the Reconnaissance General Bureau (RGB), which is responsible for jamming operations against South Korea, is overseeing the process, according to Daily NK.
The timing of the jamming system being set up along the borders has raised the curiosity, especially as there now have been speculative reports of a massive funeral parade preparations that are being undertaken in North Korea. North Korea may want to shut down all communications before the funeral of the Supreme Leader, which has to be followed by the throning of the new successor.
In the past, Kim Jong Un's father and grandfather, who had died of heart issues, their funerals were announced after over 51-hours as much time was spent on deciding on the successor.
Massive Funeral Parade Preparations
A recent report speculated that massive preparations for Kim Jong Un funeral could be underway in North Korea as satellite images obtained by North Korea Pro revealed large new structures being installed in Pyongyang.
The structures look like those set up during large military parades. The satellite images showed another structure covered by blue-roof being set up inside a large military helipad.