Blog Editor's Note: Another outstanding article below by Dee Ann Divis. A couple thoughts:
We are intrigued to see that the Department of Defense continues to grapple with its size, aspire to greater agility and creativity, and to look west to Silicon Valley. A perennial theme at the department, this version reminds us of 2014 when Secretary of Defense nominee Ashton Carter announced "I hate GPS" and made overtures to firms in Silicon Valley. – He didn't really hate GPS, of course, he just had an appreciation of its vulnerabilities and how dependent DoD had become on it.
Some interesting quotes from the below article to whet your appetite:
"What we're trying to do is develop alternative ways other than GPS," Gen. John M. Murray, commander of Army Futures Command… 
"Reducing the number of GPS receivers installed or carried while tapping multiple PNT sources."
"Our approach is that PNT does not equal GPS. PNT is more than just GPS."
All good thoughts for the PNT community as we go into a new decade. Enjoy, and Happy New Year to all!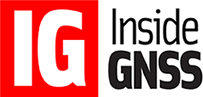 Prototyping and beta testing are techniques closely associated with Silicon Valley, the innovation engine admired around the world and, in particular, inside the Pentagon. Simply introducing a new idea has been known to take years in these halls; witness the long introductory saga of GPS itself in the 1970s.
The Department of Defense, working to unshackle itself from ponderous past practices, has already had success by updating contracting options to better interact with entrepreneurial companies. Now it's absorbing some of their style of development, especially when it comes to assured positioning, navigation and timing (A-PNT).
Making sure that PNT capabilities are not lost due to jamming, spoofing or other disruptions is one of DOD's highest overall priorities. For the Army in particular it's an enabling capability for its top six modernization priorities, according to the newly released 2019 Army Modernization Strategy: Investing in the Future.
The Army's Futures Command (AFC) is changing the philosophy underlying the way the service develops products for the warfighter, said Col. Nick Kioutas, the Army's PNT project manager. Its new philosophy, called development operations, "is get some capability out now."
AFC has a two-pronged approach:
• have users test prototypes early in the development phase to both see if they like a device enough to really use it and to get their suggestions for improvements and
• speed up the acquisition process through iteration instead of requirements analysis.
"Instead of maybe writing the perfect, supposedly perfect, requirement that takes, say, five years to perfect," said Kioutas, "and then giving it to the acquisition community to develop the capability and field that capability over a long period of time—by which time the technology is already getting obsolete and maybe the soldiers didn't even really like it because you really never got their feedback—the concept is to get something into their hands."