Image: Shutterstock
What's New: Reports of Russian aggression expanding beyond Ukraine. 
Why It's Important: Regardless of whether these incidents were the result of indifference or deliberate actions, they are important.
If indifference, it shows contempt for international norms, the maritime commons, and safety of life. Nothing new for Russia under Putin.
If it is deliberate, this could signal a whole new phase of "Russia against the west."
What Else to Know:
Russia has never shown any concern about its disruption of GPS leaking outside its borders. 
Russia's interference with GPS in the Black Sea goes back a long way.
We've have anecdotal reports from maritime operators going back to 2011. Long before this 2017 report of a systematic effort.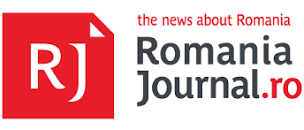 Head Of The Romanian Army: Russia Is Jamming The GPS Of Ships In Romanian Territorial Waters
Russia is "actively and constantly" jamming the GPS communications of ships in Romanian territorial waters, which causes the risk of collisions, and Romania and NATO must prepare for a long-term confrontation with the regime of the Russian Federation, the Head of State said the Army Chief of Staff, General Daniel Petrescu.
"War has returned to Europe. It is a war chosen by Russia, which for Ukraine is a war of national survival and a fight for Western values. We do not see the end of this war now, and while we admire the resilience of Ukrainian society in the face of Russian attacks, we must also prepare for a long-term confrontation with the regime of the Russian Federation," General Petrescu said in a statement, delivered in English , at the Euroatlantic Resilience Forum, organized in Bucharest by the Euroatlantic Center for Resilience.
"We feel this confrontation very well especially in the Eastern Flank of NATO and especially in the region where they come from, the Black Sea. The war of the Russian Federation in Ukraine fundamentally destabilized the Black Sea region, and caused feelings of insecurity among the riparian countries, with repercussions on the security environment", said Daniel Petrescu, in a live intervention from Washington. The head of the Romanian army thus specified that "the Black Sea has become an area of ​​military operations of Russia".
LONDON, Oct 5 (Reuters) – A Turkish-flagged general cargo ship hit a mine on Thursday in the Black Sea off the coast of Romania and sustained minor damage but the crew was safe, maritime and security sources said.
British maritime security company Ambrey, citing information it received, said the ship struck a sea mine 11 nautical miles north of Sulina in Romania, near the entrance to the Sulina Canal.