Image: RNT Foundation
What's New: Saudi Arabia is upgrading its Loran-C system to eLoran (OK, so not really new since this is from April, but we just saw the announcement).
Why It's Important: While most governments say they are concerned about GNSS disruption, some in conflict areas have taken real precautions. China, Russia, Iran, South Korea, and Saudi Arabia have some form of Loran system for civil and/or military use.
China's, Russia's, and Iran's concerns are likely fed by the fact that they all regularly interfere with GNSS.
South Korea and Saudi Arabia that they are in dangerous neighborhoods. 
How nice that the rest of the world is safe and doesn't have to worry about GNSS being disrupted! 😉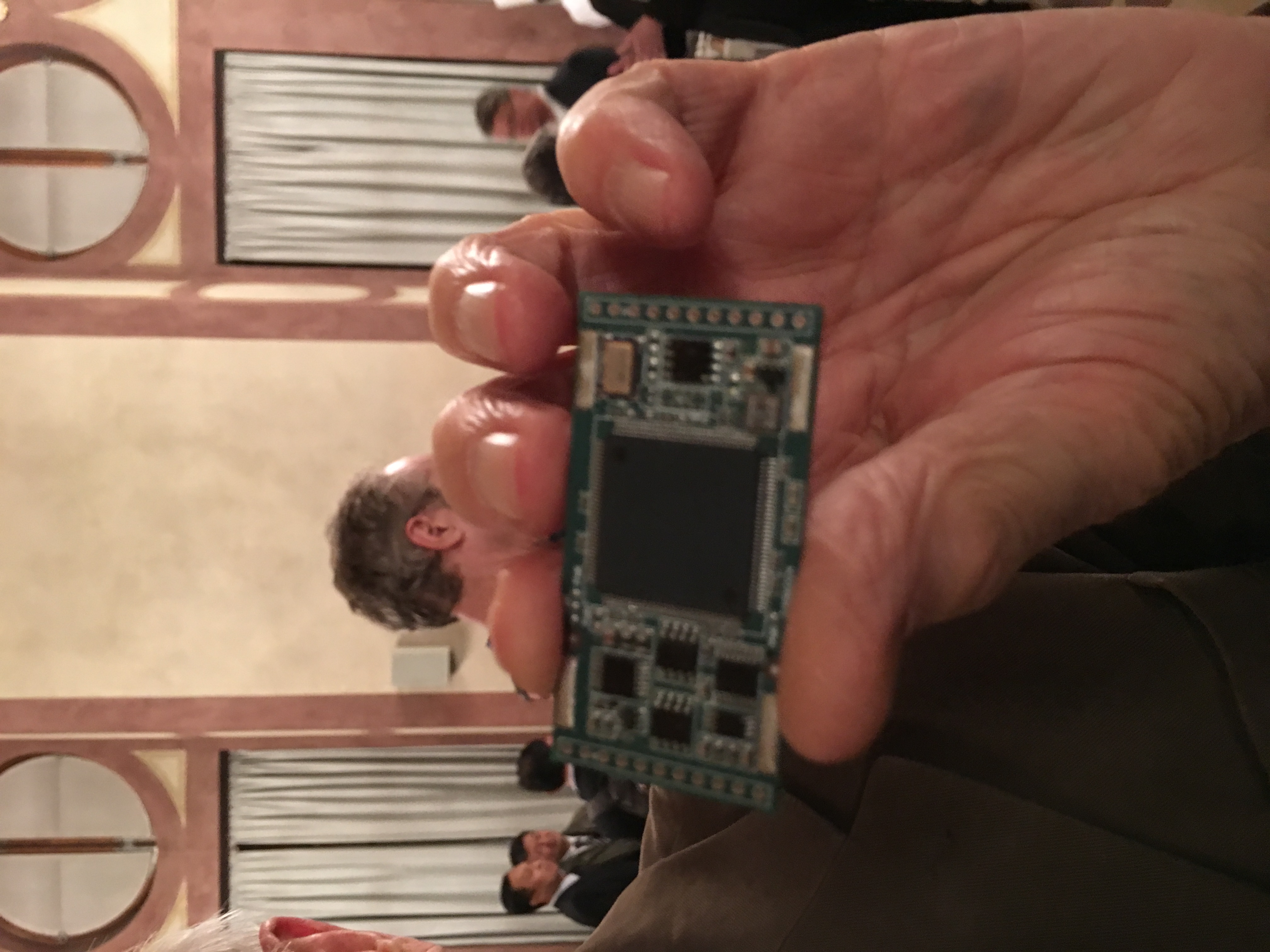 What to Know About eLoran:
Low frequency at 90 – 110 kHz
Hi power – transmitters can be a megawatt or more
Long range – effective 1,000 miles from transmitter
Accuracy – A UK system using differential transmitters obtained approx 5 meter accuracy
Infrastructure – can use purpose built or existing AM radio antenna for broadcast
Receivers – to date the lowest SWAP we know of is GNSS/eLoran receiver 6 centimeters long shown here by Prof. Dr. Durk van Willigen of Reelektronika. That was six years ago, so we wouldn't be surprised if China or South Korea hasn't improved upon that.
Full disclosure: UrsaNav is a corporate member and supporter of the RNT Foundation.

April 2023 – UrsaNav, Inc. headquartered in North Billerica, MA, USA was recently awarded a contract from Jeraisy Computer and Communication Services of Riyadh, Kingdom of Saudi Arabia. The main contract is for a significant recapitalization of parts of the Mawani (formerly Saudi Sea Ports Authority) Loran-C infrastructure.
We are providing equipment and services required to migrate from Loran-C to Enhanced Loran (eLoran). The main activities include migrating from System Area Monitor (SAM) control to Time-of-Transmission TOT) control, improving the accuracies in select ports with Differential Reference technology, adding a UTC timing service, adding a second data channel, and integrity monitoring of the four major GNSS.
Existing high-power transmitters will be upgraded with new timing synchronization, monitor, and control equipment. Differential Reference station equipment will be deployed at five ports. Existing SAM sites will be re-purposed with eLoran and GNSS monitoring equipment. Also included is new hardware and software for management and control of the system, upgrades to a depot test transmitter, associated spare parts, and a complement of user equipment.
This contract in the Kingdom of Saudi Arabia follows the recent completion of an eLoran transmitter site in the Republic of Korea. Chuck Schue, CEO of UrsaNav, remarked "We are very proud to have the opportunity to continue our decades long relationship with Mawani. They clearly understand the need for resilience and the potential consequences from over-dependence on GNSS".