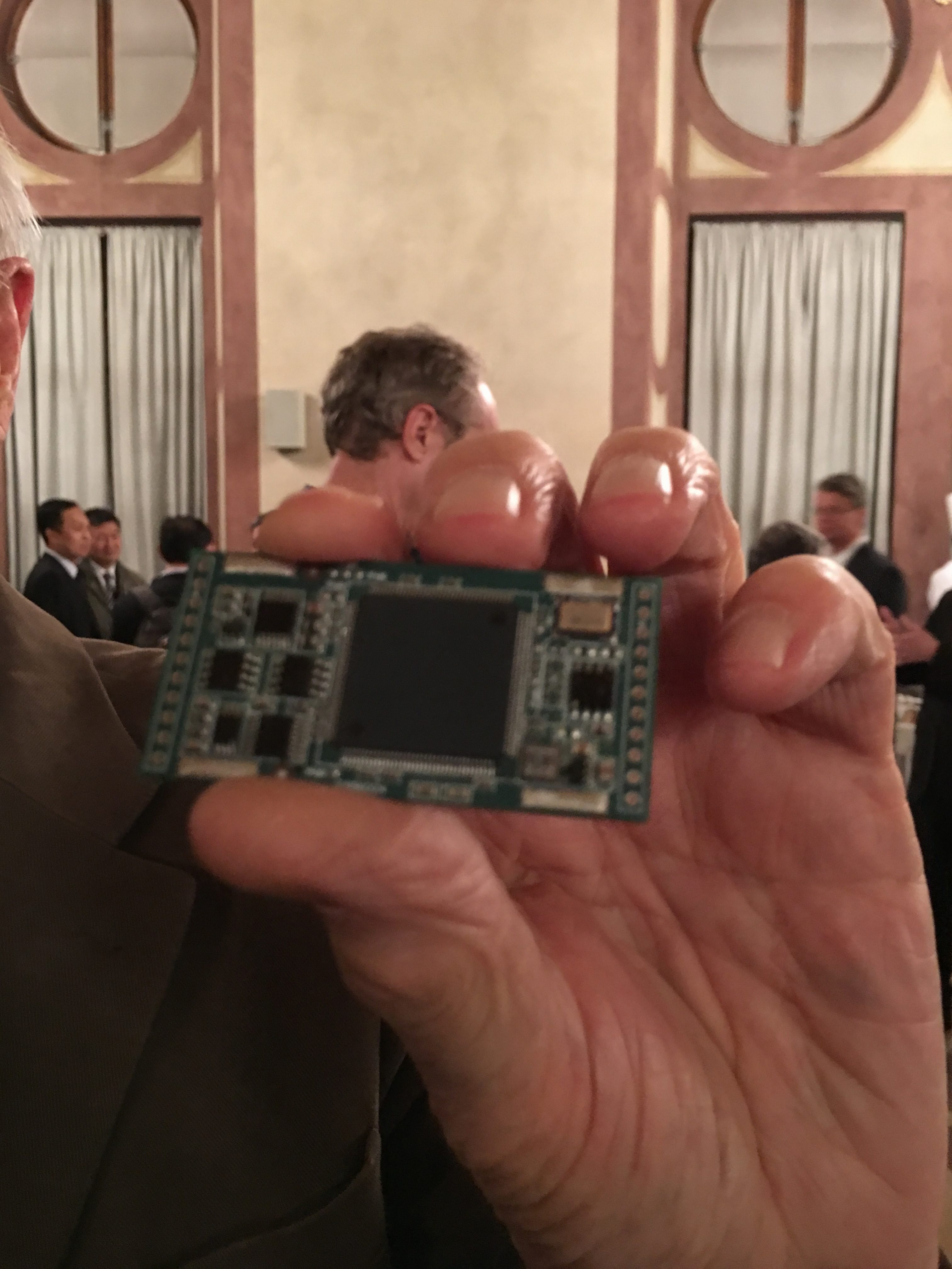 The other day we posted about a new navigation receiver that integrated eLoran, Chayka, and GNSS signals.
What we didn't realize until we saw one last night is that the receiver is only 6cm long!
So we have taken down the old post, and are putting up this new one that includes a photo of the device being held by Prof. Dr. Durk van Willigen of Reelektronika.
Here is the old post from Monday: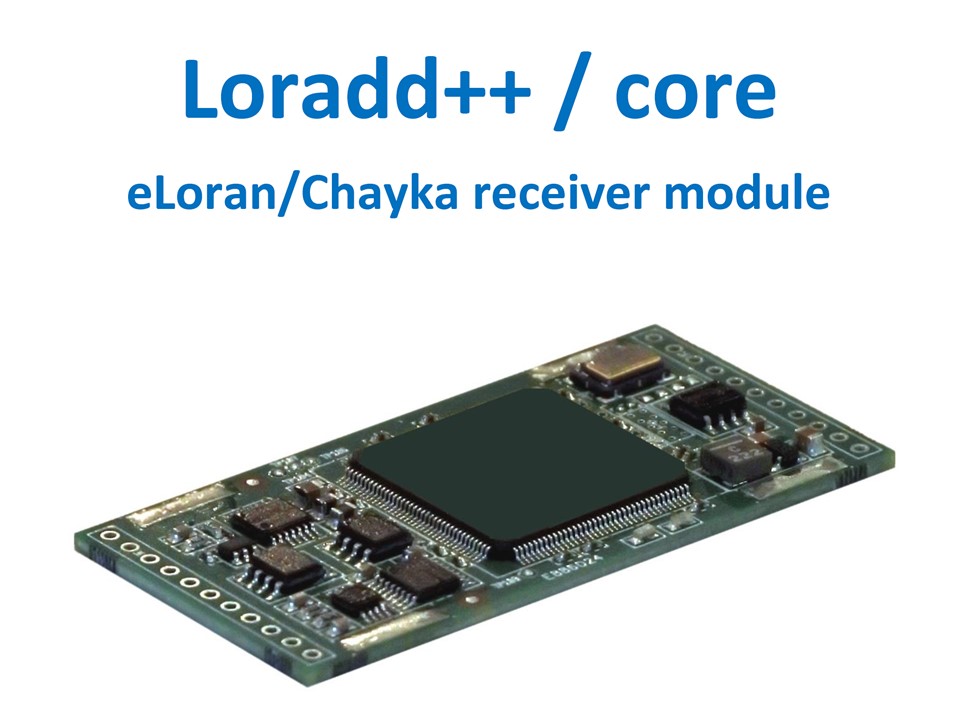 Blog Editor's Note: We received the below email  announcing a new product offering by Reelektronika in the Netherlands. It also references our panel this week at the annual Munich Satellite Navigation Summit. The German sponsors for the summit chose the theme "GNSS – Time for Backup"? A good topic, but it seems to us, if you are asking the question, then you already know the answer. Looks like the folks at Reelektronika think they know also.
"Reelektronika proudly announces the development of a new series of integrated eLoran/Chayka/GNSS receivers based on the Loradd++ core which extends the range of currently produced receivers. The need to significantly reduce the size and power consumption of receivers was the main driver of this development. Low power and small size are e.g. prerequisites for developing wearable instruments.
This announcement comes in the week that the Munich Satellite Summit 2017 with the self-explaining title 'GNSS – is it time for backup?' organises a Panel Discussion lead by Mr. Dana Goward on also 'GNSS – is it time for backup?'. To our opinion, modern society urgently needs a robust backup right now as the threats of GNSS denial are growing rather fast. We should prevent that these threats to position, navigation and time (PNT) become a danger to our daily life and economy. Years of study in the United States as well in Europa and Asia made clear that eLoran/Chayka is one of the most promising and most efficient GNSS backups available now. Reelektronika sees this as a sound reason to continue research and development of new eLoran/Chayka-based PNT systems.
Please see the attached information sheet of our newest integrated GNSS/eLoran/Chayka receivers while our website www.reelektronika.nl shows more low-frequency based instruments.
For more information please contact us at [email protected]"