Image: Shutterstock
Blog Editor's Note: No surprise here. 
Russia has always been justifiably proud of it's impressive electronic warfare capability. Their famous boast is "Our EW makes aircraft carriers useless!" 
Might be a bit overstated, but certainly not an idle statement.
And their weapons are not limited to those on the ground.  Faithful readers may recall reports of nuclear powered Russian EW satellites being launched. 
One or two of those could REALLY do some damage to GPS and other satnav services.
You can find more reports about jamming the airport at Tel Aviv on our site www.rntfnd.org by searching for "Israel."
Thanks to member Guy Buesnel for sending this to us!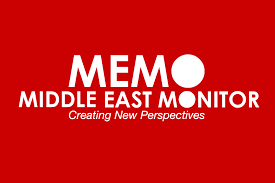 Russia has refused an Israeli demand to resolve an electromagnetic interference from its air base in Syria on the GPS of planes landing in Tel Aviv, further impacting relations between the two.
According to the KAN news channel yesterday, Israel sent a letter to Russia stating that the defence systems at the Russian Khmeimim Air Base in the Syrian port city of Latakia are causing electromagnetic interference in the GPS systems of planes landing in the Israeli capital.
A pilot for an airline company at Tel Aviv airport told the channel that the interference comes from "spoofing," a form of electronic warfare, which has forced pilots to have to quickly react to sudden changes due to their GPS systems showing false locations and coordinates.