Image: Xona Space Systems
Blog Editor's Note: A big announcement from Xona Space Systems yesterday. – Full disclosure, Xona is an RNTF corporate member. 
This is likely good timing for Xona. Government interest in LEO PNT seems to be growing.
DARPA has a LEO PNT project underway with Northrup Grumman. Last week NG announced it had received a contract award from DARPA for Phase 2 of the project. With an in-space demo funded, Xona may have leapfrogged that effort.  
Army Futures Command, working with our friend Todd Humphries at the Univ. of Texas Radionavigation Laboratory, has been investigating LEO PNT by leveraging commercial satcom constellations.
Congress has also expressed interest in LEO PNT. The House Armed Services Committee has suggested it could be had from, or by partnering with, commercial providers. See our commentary and a link to the HASC document here.
Clearly the idea of LEO PNT is "of the moment." It is something we heartily support as part of a robust and resilient PNT architecture. See our free downloadable graphic here.

Xona Space Systems fully funds GPS-alternative demo mission
by Jason Rainbow — 
TAMPA, Fla. — Californian startup Xona Space Systems has raised $8 million to fully fund an orbital demonstration next year of its navigation payload, which aims to provide an alternative to GPS and other global navigation satellite systems.
Early-stage investor MaC Venture Capital and Seraphim Space Investment Trust, a fund that was recently listed on the London Stock Exchange, led the funding round.
Xona CEO Brian Manning said it brings the venture's total funding to $10 million, including $1 million from a pre-seed round and another $1 million secured in grants.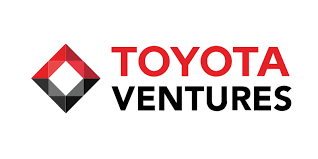 Next-Gen Satellite Navigation: Our Investment in Xona Space Systems
The space sector is booming. With space tourism stoking public interest to new highs, space solutions are riding a record wave of investment, building on the $7.6 billion invested in 2020.
The former rocket engineer in me delights at the growing enthusiasm for space, while my current investor self poses the typical nagging questions of product viability, operational scalability, as well as path to revenue and earnings.
Fortunately, even in crowded markets, there are early-stage startups that offer the complete package — a compelling vision, disruptive tech, a feasible business model, an experienced team, and a solid path to product-market fit. That's why I'm truly excited to announce our investment in Xona Space Systems, who's building the next generation of satellite navigation systems.