Image: Shutterstock
Blog Editor's Note: We are including two reports of the same event in this post. Several things of note.
GPS is included in this discussion of cyber vulnerabilities, as is the case more and more often. That is a great development because interference with PNT/ GPS has not always been included in such discussions.
VADM Trussler is the Deputy CNO for Information Warfare, and the Director, Naval Intelligence.
Great quote from the VADM in the second article:
"We all want to be mustering up together to make sure that those things are secure, or that we have the resiliency to operate without or when they're in a degraded environment," 
         We agree completely.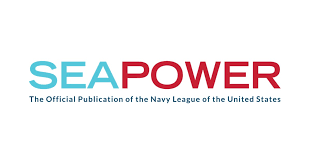 NATIONAL HARBOR, Md. — Vice Adm. Jeffrey Trussler, deputy chief of naval operations for information warfare and director of naval intelligence, said cybersecurity threats to the United States are such that "frankly, where we sit today in 2021, we ought to be having one of those Pearl Harbor moments without the Pearl Harbor."
Trussler spoke on a panel at Sea-Air-Space 2021 panel on "Cyber Today's Fight, Tomorrows Capabilities," along with Rear Adm. Michael Ryan, commander of U.S. Coast Guard Cyber Command, Karen Van Dyke, director for positioning, navigation, and timing and spectrum management at the Department of Transportation, and Ryan Roberts, senior manager of cyber and strategic risk at Deloitte.