Blog Editor's Note: "Politico" is a well known and respected site for information about US national politics. This is the first we became aware of their weekly newsletter focusing on space issues.  We signed up to receive it when it is published every Friday.
The following was published Friday in the Q&A section of the newsletter (halfway down the page). It is good to see these issues continue to get more attention at the policy level.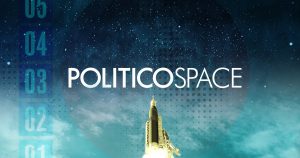 GPS THREAT WATCH. As the military becomes more reliant on GPS, it's critical for the Pentagon to harden its systems against potential attack, Kevin Coggins, the leader of Booz Allen's Positioning, Navigation and Timing business, tells us. The military consequences of an attack on GPS range from damaging the ability to use precision guided bombs, inadvertently steering forces into foreign nations' territorial waters or airspace, or cause blackouts, said Coggins, who previously led the Army's cross-functional team for assured access to positioning, navigation and timing information.
The Pentagon must move faster to defend it, he says. "Even though it's a priority, it's very difficult in the Department of Defense to get everybody on board and moving in the same direction fast enough," Coggins said. "I think there needs to be more of a unification across DoD and the commercial industry."
The first priority should be enabling "zero trust" systems, in which receivers do not automatically accept GPS signals until they are verified as accurate and are not being spoofed, jammed or otherwise corrupted, Coggins said. "Every consumer of positioning navigation or timing [information] … needs a way to validate that what they're receiving is good and true," he said.