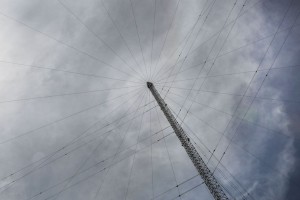 A couple weeks ago one of our members, Reelectronika, showed us an eLoran/Chayka/GNSS receiver that was only 6cm long with a 5cm antenna.
Yesterday our member Continental Electronics sent a press release announcing they had patented a smaller eLoran transmitter antenna that takes up less land area.  Current antennas are typically between 600ft and 700ft tall and take up many acres.
It seems like there is quite a drumbeat recently of companies looking to support eLoran systems.
We are hopeful that these folks will soon find a market for their products in the U.S.A. and not just in Russia, China, the UK, South Korea, the middle east and elsewhere.