Image: John Hartzell
What's New: A WSJ article about challenges to GPS from other systems and how China is using its newer Bei Dou to undermine U.S. influence.
Why It's Important: GPS-based PNT has been a powerful force enhancing U.S. status, prestige, and influence for 40 years. If China begins to take some of that with Bei Dou:
U.S. prestige and influence will suffer and China's will grow.
China can gain an "on/off switch" for, or a path into, other nation's critical infrastructure if they adopt Bei Dou
What Else to Know:
GPS is important, but not as important as the positioning, navigation, and timing (PNT) services it provides.  We must focus on users while keeping GPS well maintained and modern.
GPS and other global navigation satellite system signals are very weak, easy to jam (deny), and spoof (imitate/hack). They can also be vectors for malware.
In the U.S. we have come to depend on GPS for so many things, Caitlin Durkovich at the National Security Council has called it a "single point of failure." This is because we have no real alternative(s). Loss of GPS is a near-existential threat for the U.S.
A more important way the U.S. has fallen behind China is our failure to protect GPS users.  China is finishing a complementary and backup system for its satnav that includes 20,000+ km of fiber and a high power, difficult-to-disrupt terrestrial broadcast PNT system.
Despite extreme solar weather, hackers, space debris, enemy jamming, or attack in space, Chinese users will have the PNT they need to keep their economy going. Satnav is not a single point of failure.
China's vast superiority in PNT gives it a number of strategic and tactical advantages over the U.S. and the west.

U.S. administrations have promised several times over the last two decades they would build a complementary and backup system to pair with GPS, but never followed through.
If the U.S. were to do build such a system, it would:

Protect the homeland from GPS disruption,
Eliminate China's strategic and tactical advantages over us, and
Help us counter China's global PNT efforts. We could offer other nations a system that would give them sovereign PNT that also cooperates with GPS and other satnav systems.
Regrettably, the administration shows few signs of recognizing the problem or opportunities.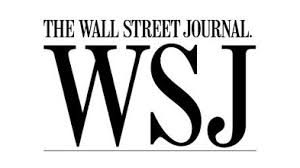 China, Russia and the European Union have developed satellite networks offering global-positioning services as the U.S. system ages
Nearly 50 years since its founding, the U.S. Global Positioning System is in danger of losing its cachet as the world's gold-standard location service.
The U.S. military, which runs GPS, is upgrading the system with more-modern satellites that can give nonmilitary devices more-precise coordinates in more indoor and hard-to-reach spaces. But the next-generation GPS service for civilians isn't expected to go live for several years.
While academics and national-security officials caution that the delayed upgrades don't mean that GPS is failing, they say that other countries' more modern systems could give them influence over global commerce at Washington's expense.