Image: Shutterstock
What's New: Two announcements about government research entities working with commercial LEO PNT companies:
The Air Force Research Laboratory, which also supports Space Force, awarded Xona Space Systems $1.2M to examine how "…future defense programs [could] successfully utilize commercial space assets…" 
The Naval Postgraduate School has established a Cooperative Research and Development Agreement (CRADA) with TrustPoint to examine commercial LEO PNT's application to Navy missions and those of other Defense Department components.
Why It's Important:
LEO PNT can be an important part of a National Resilient PNT Architecture.
Government research institutions such as these influence long term investments.
It is often more economical and quicker for the government to leverage commercial assets than build and operate their own. These effort could contribute to the government's decision on this for LEO PNT. See our recent post.
These announcements could increase investor confidence in both startups.
What Else to Know:
The government always takes pains to say (and has said) that such arrangements don't constitute endorsement of the companies or products. 
Operational commercial LEO constellations offering PNT services are several years off.
Both Xona and TrustPoint are RNT Foundation members/supporters.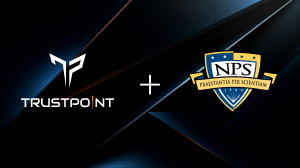 August 29, 2023
MONTEREY, CA, UNITED STATES, August 29, 2023/EINPresswire.com/ — TrustPoint, an aerospace startup providing next-generation Global Navigation Satellite System (GNSS) products and services, and the Naval Postgraduate School (NPS) are pleased to announce a Cooperative Research and Development Agreement (CRADA) focused on next-generation Positioning, Navigation and Timing (PNT) technologies with applications to U.S. Navy and broader Department of Defense capability needs.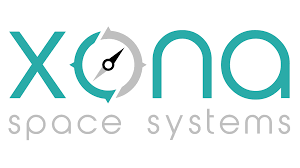 BURLINGAME, Calif.
, 
Aug. 1, 2023
 /PRNewswire/ — 
Xona Space Systems Inc.
, a company building the next generation of satellite navigation, has partnered with the Air Force Research Laboratory (AFRL) and the U.S. Space Force to work toward a secure Low Earth Orbit (LEO) Positioning, Navigation and Timing (PNT) architecture leveraging Xona's PULSAR™ service. This 
$1.2M
 Direct to Phase II SBIR (D2P2) contract was awarded through an AFWERX SBIR Open Topic after Xona successfully demonstrated the capability of their patented LEO PNT architecture using the "Huginn" demo satellite in late 2022.