Image: NTS-3 USAF, 2d Lt Jacob Lutz, AFRL
What's New: Two signature Dept of Defense PNT programs are delayed yet again.
OCX, the new, more secure ground control segment for GPS is delayed until next year. IF it is delivered as promised it will be 8 years late and cost will have grown from $3B to $7B.
NTS-3, DOD's first experimental navigation satellite in decades, has had its launch delayed until next year.
Why It's Important: 
The nation has needed the results of these projects for years. Delays are more than disappointing. They increase the risk for the nation and put us further behind China.
These delays demonstrate how high tech, especially combined with space, is difficult and expensive.
Mature PNT tech that costs a fraction of space-based is available today to address many threats to GPS/GNSS. But the govt is not investing in those.
What Else to Know: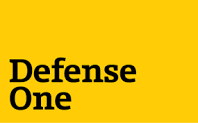 The Space Force now says OCX will start operating in 2024.
Raytheon Technologies' long-troubled ground stations that will control the Pentagon's constellation of GPS satellites won't be ready till next year—seven years behind schedule.
The Space Force is replacing its current ground stations through a program called GPS Next Generation Operational Control Segment, or OCX. Back in 2016, when OCX was supposed to be ready, it was already being called the "most troubled program" in the Air Force. Now lawmakers are angry.
"OCX is nearly seven years late and not yet delivered. This is unacceptable and demands senior leader attention to ensure the program has the appropriate resources to complete OCX development and deliver the capability as soon as possible," lawmakers wrote in the 2024 House defense appropriations bill.