Image: Shutterstock
What's New: India establishing a regional navigation satellite system that will cooperate with, but operate independently of, GPS and other GNSS. 
Why It's Important: This is another instance of:
PNT being an essential but invisible tool / weapon in global Great Power Competition.
Nations' understanding that they do not truly control their own destiny if they don't control their own PNT.
What to Know:
India says they want to take the regional system global.
A country having its own satnav system doesn't necessarily mean it controls its own PNT. Space-based signals can be easily denied.

China, South Korea, Saudi Arabia, Russia, all also have terrestrial PNT systems to ensure service if space-based signals are not available.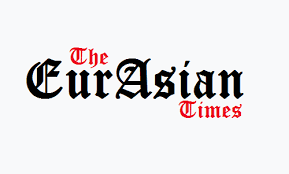 The US Global Positioning System or GPS is omnipresent and omniscient. In a bid to gain "strategic independence," India is now ditching this US-owned satellite-based navigation system in favor of its own NavIC (meaning 'sailor' in Hindi) navigation system.
So far, the lack of compatibility of mobile handsets with the system has deterred its availability to the masses, but this is about to change.
India has successfully placed its second-generation navigation satellite in orbit, and this could help in bridging the gap between the technology and Indian mobile users.
The satellite is the first in a series of five. Now every six months, India will launch one satellite to complete the coverage. The NVS-01  carried navigation payloads of L1, L5, and S bands. "NVS-01 is the first of the second-generation satellites envisaged for the Navigation with Indian Constellation (NavIC) services.
NVS series of satellites will sustain and augment the NavIC with enhanced features. This series incorporates L1 band signals additionally to widen the services," the Indian Space Research and Organisation (ISRO) said in a statement after the launch.