Hope you can join me at the New York Stock Exchange in a couple weeks!
ATIS' "Time and Money" is happening again, and it promises to be more interesting than ever.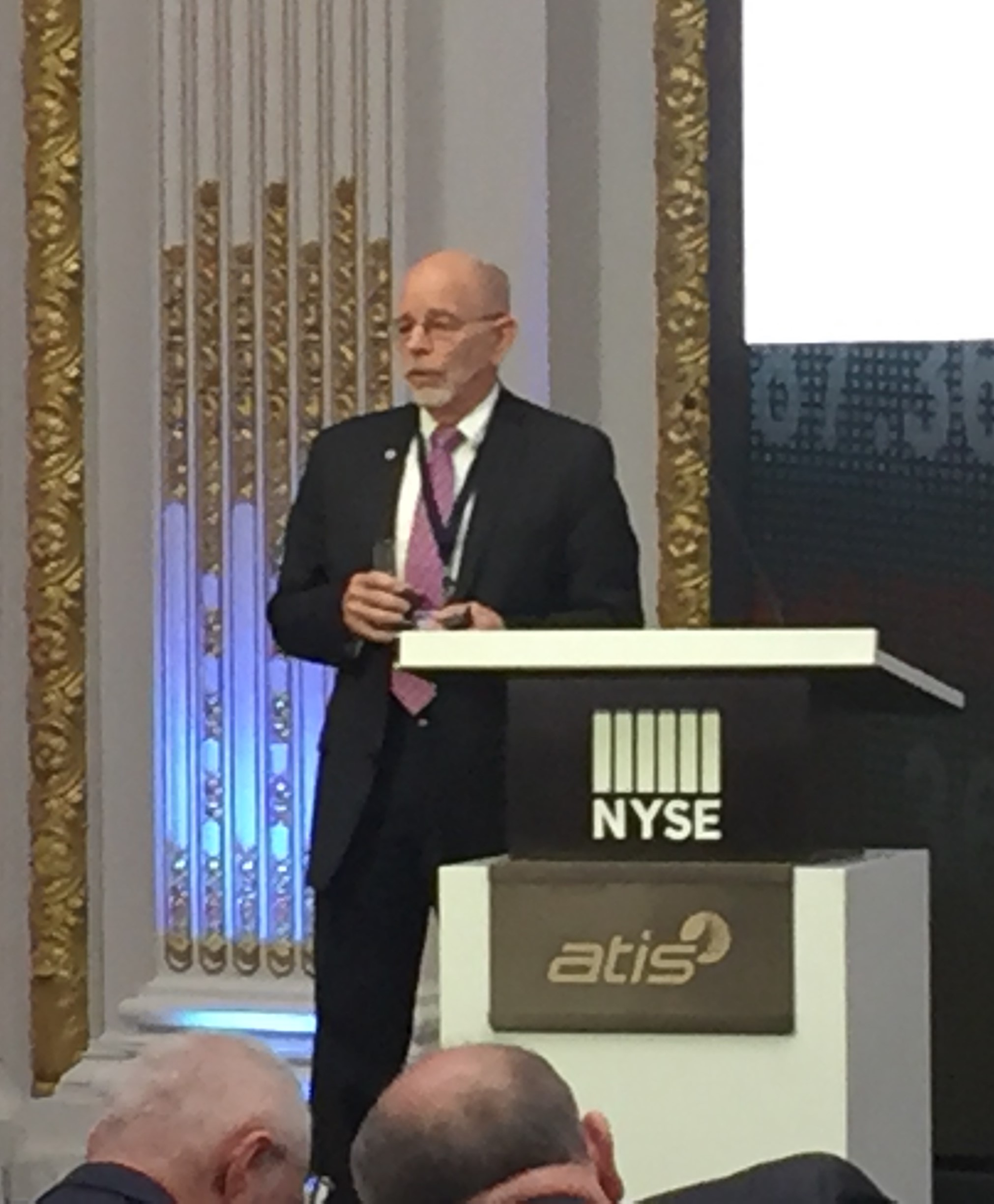 Not only is yours truly, Dana "I-never-met-a-microphone-I-didn't-like" Goward speaking, but there are a slew of other speakers who, by contrast, will actually be interesting.
I am particularly interested in hearing Caitlin Durkovich from the White House National Security Council. In December 2021, shortly after Russia threatened to shoot down all the GPS satellites, she told a public meeting that "GPS is still a single point of failure" for the nation.
MS Durkovich is no stranger to the venue. She spoke a the very first "Time and Money" in 2016. The event was sponsored by Juniper Networks and she was an Assistant Secretary at the Department of Homeland Security. A big part of the day was DHS Science and Technology demonstrating eLoran as a timing source for financial services, and its ability to work indoors at the exchange without an external antenna,
This year's event is titled "Resilient Timing for Critical Infrastructure in Fintech/Finance."  Looking at the agenda, though, you don't have to be in the financial world to get a lot from the event.
The one-day workshop kicks off first thing in the morning Tuesday, January 17 at the New York Stock Exchange.
Space is limited and financial institutions attend for free with the code TAMATIS2023cmp.
For more information, visit tam.atis.org. I hope to see you there!