Image: Shutterstock
Folks in the US government used to like to say that "GPS is the gold standard" for GNSS. Today, Bei Dou and Galileo are newer systems with capabilities not currently available to GPS users.
Long lives for GPS satellites, extended lead times to incorporate new features in future satellites, and a complex process to get new features approved mean that, while GPS is great at what it does, adding new capabilities is difficult.
At recent meeting of the President's PNT Advisory Board Dr. Penina Axelrad presented an innovative way to establish a high accuracy service for GPS that could also include authentication. The service could be available to anyone with an internet connection.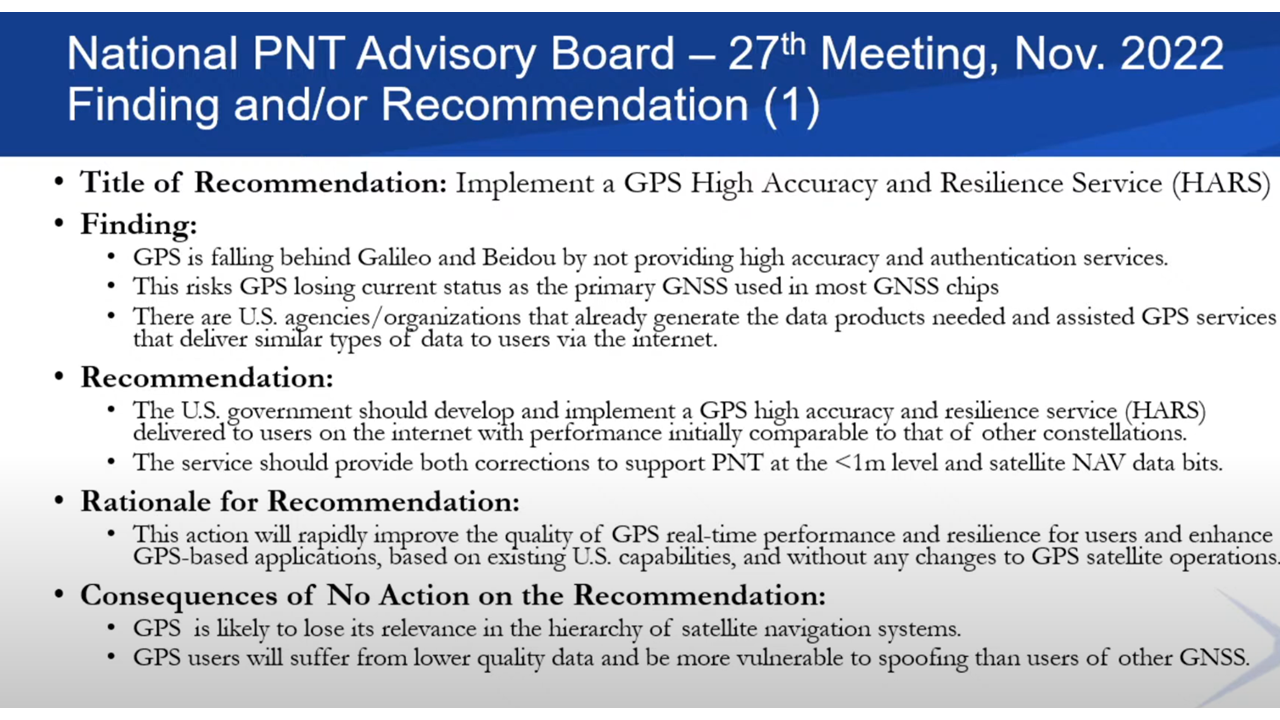 The recommendation to establish the service was developed by the board's Emerging Capabilities, Applications & Sectors Subcommittee and was adopted by the Advisory Board as a whole.
Despite the data needed for the service already being available and the great benefits to implementing this system, there are a few obstacles. Principal among them is that no agency or department has the responsibility or funding to do this. – Responsibility for advancing PNT  within the federal government (or governance) has been addressed several times by the board, and was also discussed at its most recent meeting.
In response to a question, Dr. Axelrad acknowledged the problem of "who will do it," and said her group was reluctant to make a recommendation. This would be better determined by the government. She did observe that the U.S. Coast Guard Navigation Center has a public facing responsibility for GPS issues. Also that the Coast Guard seems to have systems in place that could make it easier than for another organization which might have to start from scratch.
Establishing the High Accuracy Service is a great idea. If the U.S. can't figure out how to do it then, in the words of Dr. Axelrad, "It stinks."
A previous Advisory Board task force led by Dr. John Betz and Dr Todd Walter recommended a way forward for the nation's Global Differential GPS system. GDPS is currently a project of NASA's Jet Propulsion Laboratory.
Well done to Dr. Axelrad, Dr. Betz, Dr. Walter and their teams. We expect to publish a longer piece for broader distribution in the near future about their efforts to keep America's GPS at the forefront of Global Navigation Satellite Systems,