Image: RNT Foundation
Blog Editor's Note: The Congressional Research Service (CRS) regularly responds to inquiries from members of Congress with short papers such as this one.
Knowing that provides us some context already – a member of Congress, likely a prominent one, wanted to know about this issue from their own analysts. Hmmm, the issue is still clearly of moment for some.
We found several things interesting about this particular report.
First, it refers to a previous report about the way the US deals with spectrum management. "National Spectrum Policy: Interference Issues in the 5G Context." This is a good read.
Second, it quotes Ligado's recent press release about putting their prototype system on hold while they talk with NTIA "to resolve in a fair and reasonable manner issues relating to the government's ongoing use of Ligado's terrestrial spectrum." We are surprised CRS repeated that quote since it contains two myths that Ligado has often used in its lobbying.
It isn't Ligado's spectrum, nor does it belong to any other company or individual. All spectrum belongs to the American people. The FCC just allows some companies and individuals to use it. 
The government has not been "using" the spectrum and harming Ligado. That claim is like buying a house next to a hospital then saying the hospital is "using" your house because you can't have loud parties all night.
Finally, if you are not used to reading CRS reports, pay attention to the last "Potential Issues for Congress" section. This is where CRS tells members of Congress what they can do about a problem.
Note that, in addition to better interagency coordination (can't have too much of that!) they cite the NASEM report saying to consider "ways to mitigate further controversies, "including the implementation of receiver standards or the development of "common receiver assumptions, which could provide a common point of departure for analytic efforts.""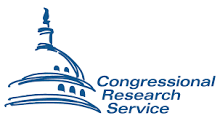 Implications of the FCC-Approved Ligado Network for the Department of Defense
October 6, 2022
On April 20, 2020, the Federal Communications Commission (FCC) unanimously approved an application by Ligado Networks LLC (Ligado) to "deploy a low-power [9.8 decibel watts (dBW)] terrestrial nationwide network in the 1526-1536 MHz, 1627.5-1637.5 MHz, and 1646.5-1656.5 MHz bands [of the electromagnetic spectrum] that will primarily support Internet of Things (IoT) services."