Image: Shutterstock
Blog Editor's Note: Great OpEd by Logan Scott. We agree completely with his assertion that the US just needs to do something. 
And if whatever that is fails, well we have learned something and have a better idea what will work. 
But as things are now, the US can be held hostage by any credible threat to GPS. For example, who is to say what impact Russia's threat to GPS had on US policy regarding the war in Ukraine?
We need to stop admiring the problem and act.
Logan is an incredibly capable award winning expert who holds 46 patents (short CV below).
We highly recommend his piece to you.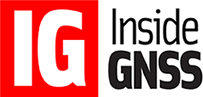 GPS, Indoor GPS / GPS Security

RFID & Radar Signal Processing

Cellular Telephony (GSM, CDMA)

Spread Spectrum

Satellite Communications

Emitter Location

RF Signal Processing
CAPABILITIES
Systems/Signal Processing Expert providing innovative approaches and solutions to building advanced RF systems including GPS, RFID, Navigation, Communications, Radar, and Emitter Location Systems. Equipped with an extensive knowledge of signal processing techniques, and, a firm grounding in hardware/software design options; will perform architectural trade-offs and definitions as well as a provide leadership role in performance analysis and simulation efforts.
In recent years Logan has been developing advanced signal architectures for NTS-3 and a LEO system for University of Colorado. Extensive experience in proposal and technical writing as well as public speaking and as an expert witness. Uses MATLAB & Excel as primary analysis tools. Logan is a Fellow of the Institute of Navigation and a Senior Member of the IEEE. In 2018 he received the GPS World Signals award. Logan holds 46 U.S. patents with several pending.