We were saddened to learn of Pat's passing. Her leadership within the PNT community included serving on the National Space-based PNT Advisory Board, and as president of the Institute of Navigation.

Obituary: Patricia Helen Doherty, 72
May 23, 1950 – July 14, 2022
Patricia Helen Doherty, age 72, of Reading, formerly of Wakefield passed away Thursday, July 14 at Lahey Medical Center in Burlington.
Born in Boston on May 23, 1950, she was the daughter of the late Walter R. and Helen G. (Sienkiewicz) Larson.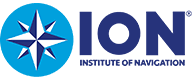 In Memoriam: Patricia Doherty
Patricia Helen Doherty, Boston College, passed away Thursday, July 14, at age 72. Patricia was employed by Boston College for many years, serving as the Director of the Institute for Scientific Research at the time of her passing. Her research included studies of space physics, space weather, ionospheric and atmospheric effects on space-based systems with an emphasis on GNSS, ionospheric measurement techniques, chemical reactions in space, and magnetospheric physics. Pat Doherty has made pioneering and sustainable contributions to advance our understanding of ionospheric effects on satellite navigation. She was involved in the early assessment of ionospheric delay impact on GPS measurement errors. She played an important role in evaluating ionospheric limitation of FAA's Wide Area Differential GPS (WADGPS) and performances of algorithms to correct ionospheric errors for WASS. During the past two decades, she and her collaborators have studied the ionospheric impact on GNSS at every continent and every region of the world.  In recent years, she has focused her attention on the broader field of space weather phenomena and its impact on technology and society.