Image: RNT Foundation
Blog Editor's Note: A good article addressing tech and policy issues surrounding eLoran.
It is only natural that these questions were asked since so few in the PNT community have experience in these areas.
If your primary exposure to PNT technology has been GNSS, or you don't have a lot of experience in public policy, you might find this article interesting.
Or not, depending on your tastes. 🙂
RNT Foundation President Dana A. Goward is a co-author.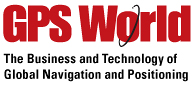 POWERFUL LOW FREQUENCY Loran signals are effective within 800 miles of a tower over land and within 1,000 miles over water.
by Alan Grant and Dana Goward
In  my "First Fix" editorial in the January 2022 issue of this magazine, I listed 10 questions about eLoran I had received from a PNT expert in response to an article about eLoran I wrote for the November 2022 issue. I encouraged eLoran proponents to address these questions. Two well-known authorities, neither of whom have a financial interest in the technology, stepped forward to help. Below, again, are my 10 questions about eLoran and their answers. For a much longer version of this article and a discussion of threats impacting both GNSS and eLoran, see www.gpsworld.com/eLoran.— Matteo Luccio, EDITOR-IN-CHIEF