Guest Post by Hon. Martin C. Faga
Chairman of the Board, RNT Foundation
The Resilient Navigation and Timing Foundation is pleased to announce that the Institute of Navigation's (ION) Norman P. Hays Award was presented to its President, Mr. Dana A. Goward, at a ceremony in Long Beach, CA. this week.
According to the Institute, "The purpose of this award is to recognize an individual who has contributed encouragement, inspiration, and support to the advancement of navigation while engaged in management of the military services, civil government or industry…"
Awardees are selected based on nominations from ION members and by a cross-disciplinary panel after multiple rounds of review.
The citation and background for the award provided by ION are as follows: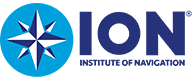 Norman P. Hays Award to Dana A. Goward
Citation: For inspirational leadership in the pursuit and preservation of navigational excellence, developing international support for protecting, toughening, and augmenting GNSS, and for advocating policies and systems to support resilient PNT.
Background: Mr. Goward is founder and president of RNT Foundation, a scientific and educational charity advocating protection of GPS/GNSS signals, toughening receivers, and augmenting GPS/GNSS signals with difficult-to-disrupt terrestrial systems. In this role he has tirelessly worked with U.S. government agencies, international governments, and elected representatives to share information, encourage, and help coordinate efforts for PNT resilience. This has included working with members of Congress and testifying at congressional hearings. His efforts have resulted in several pieces of legislation including the National Timing Resilience and Security Act of 2018 requiring the Department of Transportation to establish a terrestrial, wireless, difficult-to-disrupt backup timing signal for GPS by December of 2020.
Mr. Goward is known as a watchdog in the GNSS community. He identified widespread and systematic GPS spoofing in the Black Sea. The published account was built upon by C4ADS, finding almost 10,000 instances over two years. He is a prolific author, is frequently interviewed by media, and maintains the world's single best reference library for information about the need for resilient PNT and sourced documentation of GNSS disruptions incidents and mitigations. Mr. Goward has been a member of the PNT Advisory Board since 2015 and a senior advisor to the STRATCOM Purposeful Interference Response Team since 2017.
Prior to his role as president of the RNT Foundation, Mr. Goward retired from the federal Senior Executive Service as the maritime navigation authority for the United States, during which time he led 12 different navigation-related business lines budgeted at over $1.3B/yr. He has represented the U.S. at IMO, IALA, the UN anti-piracy working group, and other international forums. A licensed helicopter and fixed-wing pilot, he has also served as a navigator at sea and is a retired Coast Guard Captain.
The RNT Foundation Board of Directors and all our members send Mr. Goward our heartiest congratulations and "well done."