The National Space-based Positioning, Navigation, and Timing Advisory Board concluded its first in person meeting in 18 months yesterday.
Agendas for the two day public meeting, copies of presentations, and video of the proceedings are available on the group's website here.
We found the talk by former CIA Director of Russia Analysis and advisor to Vice President Chaney, George Beebe particularly interesting. His insights as to how GPS and PNT influence geopolitics and historical examples of how technology imbalances can spark wars none of the participants wanted, was fascinating.
From his on-line bio:
Mr. Beebe is Vice President and Director of Studies at the Center for the National Interest. He is the author of the book The Russia Trap: How Our Shadow War with Russia Could Spiral into Catastrophe,  He spent more than two decades in government service as an intelligence analyst, diplomat, and policy advisor, including service as director of CIA's Russia analysis and as Special Advisor to Vice President Cheney for Russia/Eurasia and Intelligence Programs. He was inducted into the Senior Intelligence Service in 2006 and left government service in 2009. Prior to joining the Center for the National Interest, he served as president of a technology company that measured the impact of events, issues, and advertising campaigns on audience views.
Here is a direct link to video of his talk: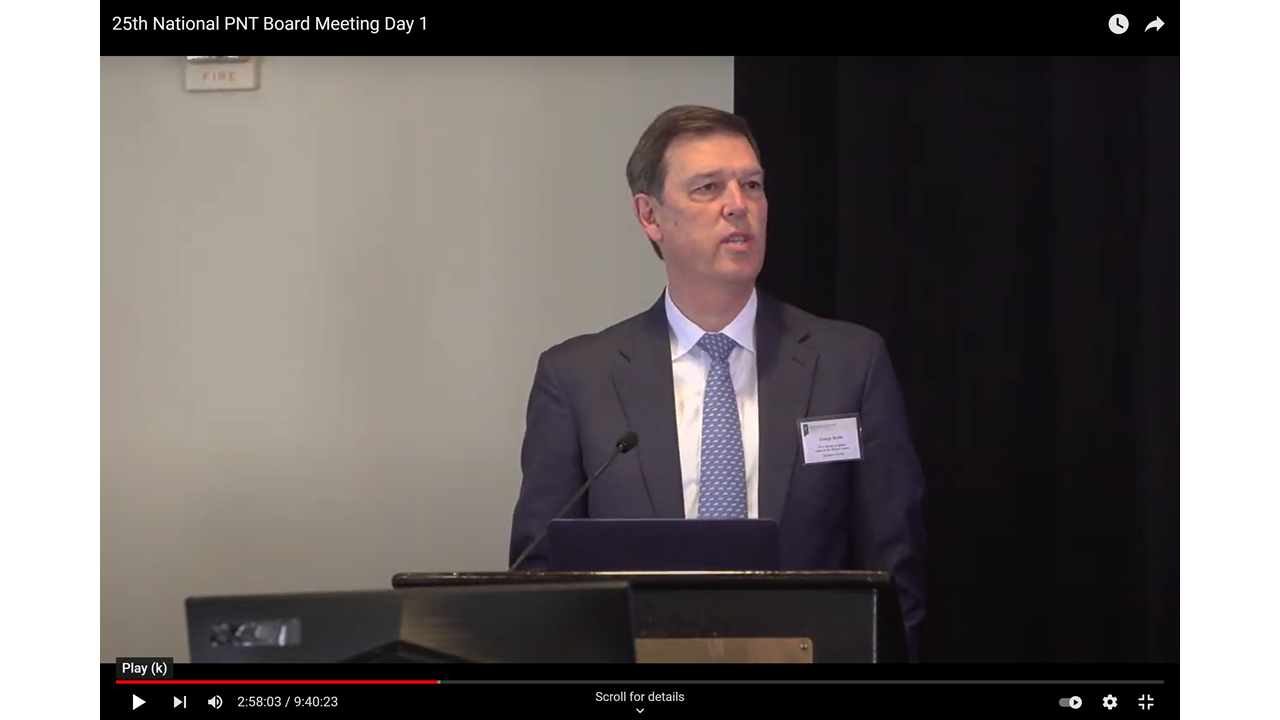 https://youtu.be/LqxHHlesxFQ