Image: Shutterstock
Blog Editor's Note: Norway has long been beset by Russia jamming GPS in its far north.
Now the government of Norway is doing some jamming of its own. But it's not jamming Russia.  It is jamming at home.
Two Norwegian press accounts below. One about anti-drone exercises, and the other about jamming and automobiles. Both links take you to versions in Norwegian, but our computer didn't have any trouble quickly translating them into English.
The first item below is an account of anti-drone exercises last month at the Oslo airport. 
The article does not mention GPS jamming, though that is the method used by several anti-drone systems and 17 were demonstrated. It does discuss disruption of the drone control frequency.  Also that:
"The frequencies used were closely monitored by Atle Coward Markussen in the National Communications Authority, who at all times followed and alerted if anyone moved near frequency ranges they were not supposed to. It happened several times during the exercise."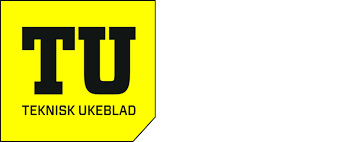 Interpol tested anti-drone systems at Oslo Airport while the airport was in operation.
Gardermoen: During a very special exercise this week, a large number of drones were discovered, shot and forced over the airstrip at Oslo Airport, Gardermoen. All while the airport was in full operation. More than 200 drone flights have been carried out in recent days, at the same time as there have been more than 2,000 ordinary flight movements (departures and landings) at Norway's main airport.
– This is a completely unique exercise in a world context. And I do not think we will see this again at Oslo Airport either, said airport director Stine Ramstad Westby during the exercise. 170 participants from all over the world took part in the exercise, including suppliers of 17 different antidron systems.
Blog Editor's Note: And here is an article about the Norwegian government testing GPS jammers on automobiles and warning citizens against their use to avoid taxes and tolls – or for any other reason:

The Norwegian Public Roads Administration believes that private individuals use jammers to avoid tax charges. – It can have fatal consequences for other drivers and emergency vessels, the authorities warn.
GPS and mobile jammers are illegal to buy and use in Norway. According to Nicolai Gerrard of the National Communications Authority (NKOM), there are still several drivers who use them, among other things to avoid tax expenses.
– Who has jammers in their car?
– It is usually people who want to hide their position. It can be anything from people who are slightly paranoid, to someone who, for example, wants to be able to use a company car for private use, or work illegally, says Gerrard.