Image: US Army
Blog Editor's Note: In many ways the Department of Defense is slowing coming to grips with this issue. Though the recent GAO report shows, as an institution, they have a long way to go.
The headline could easily be changed from "Artillerymen" to "Everyone."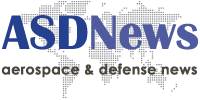 The U.S. Space Command provides capability to warfighters, including those in precision fires; leaders involved in fires should also be prepared – and prepare soldiers – to operate without that space capability in case the environment is denied or degraded, the Spacecom commander said.
Spacecom provides, among other things, position navigation and timing, satellite communications, intelligence, surveillance, and reconnaissance capabilities and missile warning to warfighters, said Army Gen. James H. Dickinson, who spoke Wednesday at the 2021 Fires Conference at Fort Sill, Oklahoma.