Image: Artist rendering of Blackjack PNT satellites. Credit: Northrop Grumman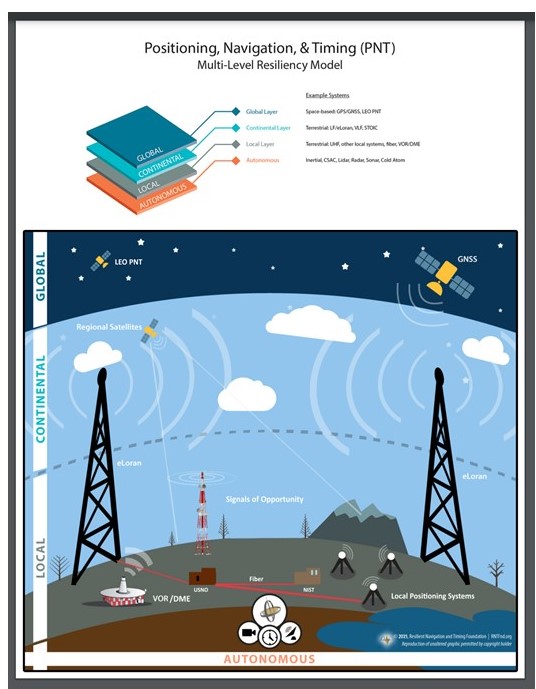 Blog Editor's Notes: Low Earth Orbit (LEO) satellites will undoubtedly become a valued layer in a system-of-systems approach to resilient PNT (see and download our architecture poster here). In addition to this project, Army Futures command is looking at ways to leverage commercial LEO communication constellations for PNT.
And there are companies, like RNT Foundation member Xona Space Systems, exploring doing something like Blackjack, but for civil users.

Northrop Grumman to supply navigation payloads for DARPA's Blackjack satellites
by Sandra Erwin — 
Blackjack PNT payloads will broadcast a new signal that is not dependent on the Global Positioning System
WASHINGTON — The Defense Advanced Research Projects Agency awarded Northrop Grumman a $13.3 million contract to provide positioning, navigation and timing (PNT) payloads for the Blackjack program.
Blackjack is a DARPA project to demonstrate the military utility of small satellites in low Earth orbit to provide communications, missile warning and PNT. Northrop Grumman's contract was awarded April 28, according to sam.gov.