Image: Copies of Bowditch from 1826 and 1914 nestle with tomes released this month at RNT Foundation World Headquarters
Our copy of the long-anticipated "Positioning, Navigation, and Timing Technologies in the 21st Century" in two volumes arrived this month. It was written and edited by a constellation of PNT luminaries (pun intended), many of whom we are proud to call friends and colleagues.
As much as a printed work can be called "definitive" in a field that evolves and improves by the day, it meets that definition. If nothing else it is a great marker for where things stood at "pens down" sometime last year.
Supreme and diligent efforts by all, and all are to be congratulated.
As great an achievement as this is, it wouldn't be the RNTF blog if we didn't offer at least one wry observation. The document has volumes (literally) of information about Global Navigation Satellite Systems (GNSS). It also has a chapters on use of low frequency signals, metropolitan beacons, radar navigation, and satnav from LEO. These are all in Part D "…Using Radio Signals-of-Opportunity."  Hmmm. Seems to us that these systems are pretty darn deliberate. Perhaps the idea is that many are not global and available to all…
On a more somber note, we were very pleased to see the dedication in the front of each volume to PNT community leaders who had recently passed on when the project had gone to print. It reads: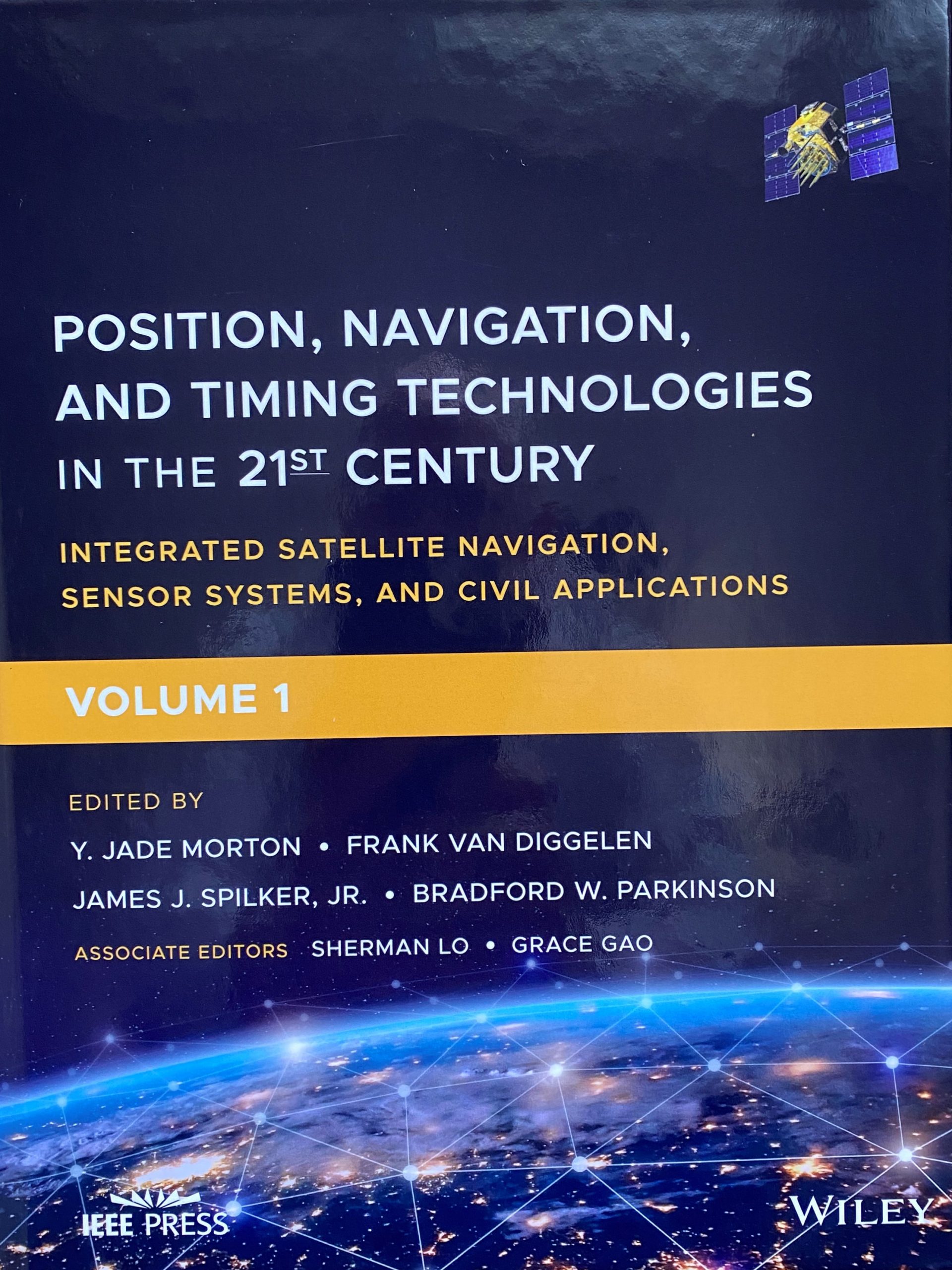 In memory of:
Ronald L. Beard
Per Enge
Ronald Hatch
James Spilker, Jr.
James B. Y. Tsui
God bless them all, thanks for their talents, and the gifts they bestowed upon us.
These volumes are a great achievement. But, despite enthusiasm within the PNT community, their appeal more broadly is limited. So they are a bit pricey.
Yet they are both useful and record much of the community's history and achievements.
You can get your copy from various outlets, including the publisher.
There is also a website about the publication that continues to be populated and grow.