Image: RNT Foundation
The Department of Transportation, Office of Research and Technology, is looking to hire a senior spectrum engineer for work on a wide variety of transportation issues.  The position is a GS-15 program manager job with a salary range of $142K to $170K/yr.
We think this is an exciting opportunity for the right person. Spectrum for PNT, communications, and other transportation applications is essential for our current systems and will be even more important in the future.
The successful candidate will play a pivotal role in determining the future of transportation in the United States.
Applications must be received by the 27th of January 2021.
Click here for the official job posting and application process.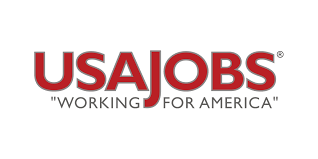 Electronics Engineer (Program Manager) (Open to both U.S. Citizens and Federal Employees)
Duties
Summary
This position is located within the OST-R Office of PNT and Spectrum Management within U.S. Department of Transportation, (DOT) under the administrative direction of the Director, Positioning, Navigation, and Timing and Spectrum Management.
Responsibilities
The Electronic Engineer:
Is responsible for radio frequency spectrum management, engineering, and analysis functions in support of DOT technical requirements and policy development.
Develops and conducts spectrum sharing analysis and testing to support transportation safety applications
Defines and leads radio frequency spectrum management, engineering, and analysis tasks in close coordination with other DOT modal administrations and NTIA.
Applies and/or adapts the principles of several distinct engineering disciplines such as electrical, mechanical, and the principles of information technology, together with a comprehensive knowledge of PNT and spectrum technologies, operations and procedures to formulate appropriate responses to address DOT PNT and spectrum technical issues, assessing the impact of these technical issues on policy decisions.
Develops white papers on topics related to spectrum use and transportation safety. This requires a broad understanding of spectrum use, modern communications technologies, and transportation safety as well as analysis skills.
Presents and discusses technical data and proposals relating to PNT and spectrum requirements and management.
Confers with and brief key government and private sector officials on a variety of complex technical and policy issues relating to spectrum engineering and management. Participate in meetings with groups such as government committees, government/industry working groups, universities and international study groups.
The ideal candidate has extensive experience on the concepts, principles and practices of electronics engineering which includes radio frequency spectrum requirements, technologies and management. The desired candidate will have experience in program and project management. The candidate must possess experience as a technical leader, demonstrating the ability to lead and motivate other team members inside and outside the immediate organization in executing technical projects.