Image: Shutterstock
Blog Editor's Note: The Sun is a British tabloid known for its sensational take on most things. Sensationalism aside, we need to ask ourselves, what in this article is not true or likely true?
.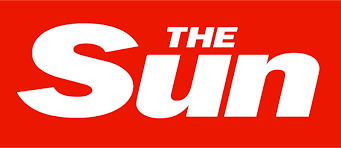 RUSSIAN and Chinese space weapons could "unleash havoc" in a satellite attack which could cost the UK some £1billion a day, experts have warned.
It is feared an orbital onslaught could shut down hospitals, crash the economy, knock out communications, and cause mass blackouts.
Space tech is becoming a new arms race as nations roll out anti-satellite weapons, ground-based lasers and GPS jammers which experts say all pose a "significant threat" to the West.
Leading boffins painted a bleak picture to The Sun Online of a devastating attack involving these devices which have stepped from the pages of science fiction.
The warning comes as the US and UK yesterday accused Russia of launching another anti-satellite missile – the third of its kind in 2020 .
And it follows China staking its claim to the stars by planting a flag on the moon as a spy chief warned the Communist regime is the "greatest threat" facing the UK.