An Orolia sponsored webinar yesterday "Resilient PNT – The European Perspective" included a presentation by EUROCONTROL.
Gerhard Berz discussed the greatly increasing number of reports of GNSS disruption his organization has been receiving.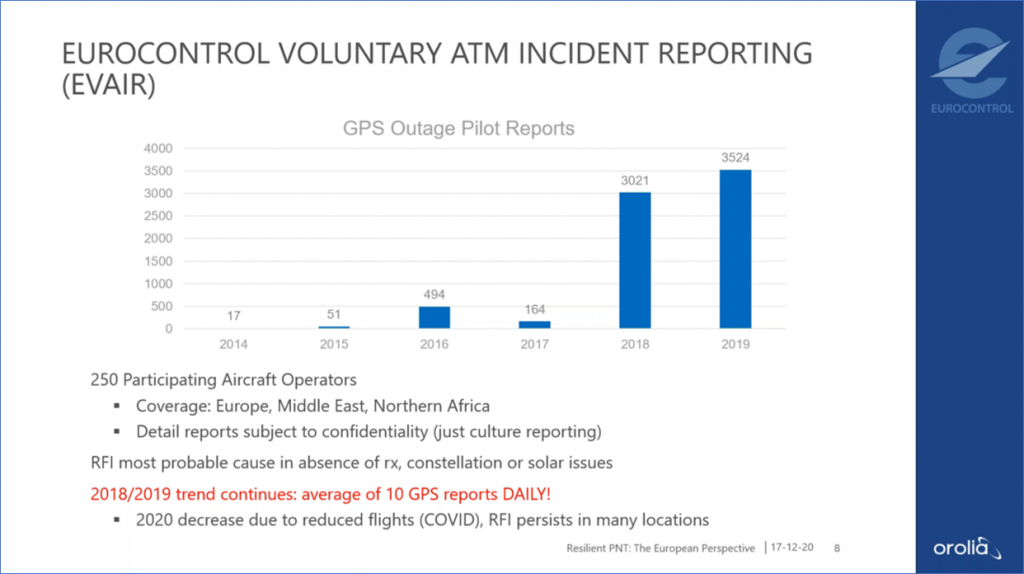 EUROCONTROL has an agreement with Aerion Corp. that enables them to use ADS-B to monitor aircraft flow across a very broad area.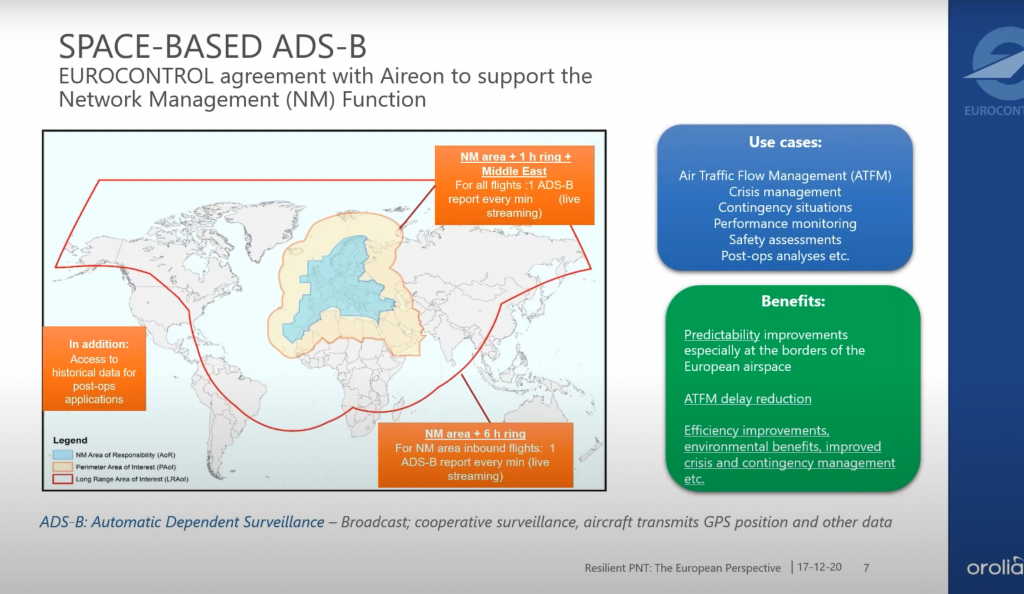 He also mentioned that, while many may think this is a phenomena unique to the Eastern Mediterranean, the impacts have been much wider including Canada and the USA. Aircraft have been impacted in 35 Flight Information Regions.
Surprisingly the most common impacts are to aircraft during their enroute phase of flight, typically at 30,000 ft or higher. 
He also discussed a DLR test flying in Cypriot airspace between 10,000 ft and 30,000 ft that found GNSS signals were not available for much of the sortie.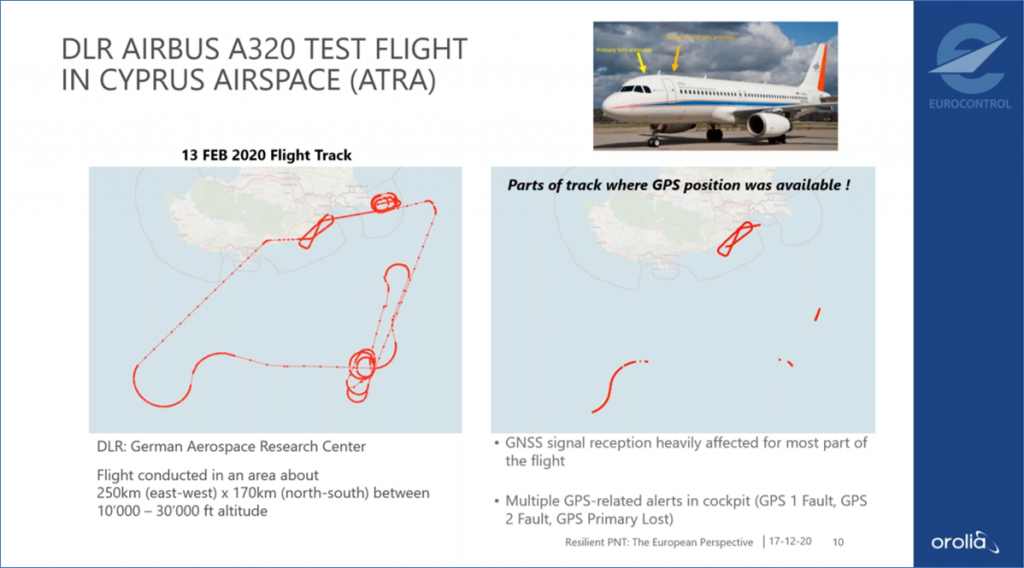 The entire webinar, which also included presentations by a representative from GSA, and Orolia, in on YouTube here.