More heavy hitters have come out in the last 24 hours opposing the Ligado application with the FCC. The company wants to transmit from the ground on frequencies previously reserved for satellites and adjacent to those used by GPS. 
Government studies have shown it would cause significant disruption for many GPS users. Business interests seem to have been trying to influence politicians to approve the operation regardless.

Robert McDowell is a former FCC commissioner. He authored an OpEd that appeared on the news website "Morning Consult" yesterday:
BY MCDOWELL April 15, 2020
It is an unprecedented time for America. Federal agencies are working around the clock on rulemakings and decisions that will move our country forward and help the economy return to full speed. My old agency, the Federal Communications Commission, is one of them.
Under Chairman Ajit Pai's leadership, with the support of his Republican and Democratic colleagues, this FCC has acted to help citizens get the connectivity they need to work and learn from home. We should not let rent-seeking speculators distract us from that goal.
Recent reports suggest that the FCC may approve an application by Ligado Networks, formerly known as LightSquared, to "rezone" its satellite licenses in a dangerous fashion. Ligado's petition faces broad-based, bipartisan, public and private-sector opposition. Plainly stated, Ligado's proposal would fundamentally disrupt critical American private-sector satellite operations by causing harmful interference — all to help a speculator flip its assets for a windfall. The Ligado proceeding must be terminated now.

The Senate Armed Services Committee sent a bipartisan letter, also signed by the ranking member of the House Armed Services Committee, to the President asking him to intervene with the FCC and oppose the Ligado application. Here is their press release and a link to the letter:
U.S. Sens. Jim Inhofe (R-Okla.) and Jack Reed (D-R.I.), chairman and ranking member of the Senate Armed Services Committee, and Rep. Mac Thornberry (R-Texas), ranking member of the House Armed Services Committee, today sent a letter to President Donald Trump asking him to intervene to prevent the Federal Communications Commission (FCC) from granting the license modification request of Ligado Networks, which wants to use a part of the communications spectrum that will interfere with Global Positioning System (GPS) reception.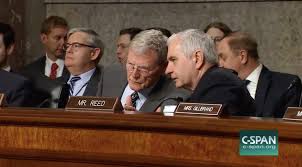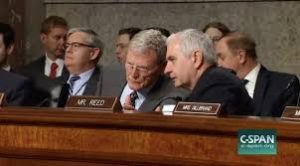 "Ligado's planned usage will likely harm military capabilities, particularly for the U.S. Space Force, and have major impact on the national economy," write Inhofe, Reed, and Thornberry. "Further, this plan would cost taxpayers billions of dollars to replace current GPS equipment, which could be rendered useless, and would force American families and businesses to use foreign space-based navigation and timing systems to replace the functions of GPS. This is fundamentally a bad deal for America's national and economic security, and the timing could not be worse."
The letter also highlights objections to this specific plan from across the administration, including from the Departments of Defense, Commerce, Interior, Justice, Homeland Security, Energy, and Transportation, as well as NASA, National Science Foundation, U.S. Coast Guard, and FAA.
"In particular, we urge you to carefully consider the Department of Defense's conclusion that Ligado's plan would detrimentally interfere with GPS," the letter continues. "Many of the chips that receive the GPS signals are embedded in thousands of weapons systems, which will have to be taken apart at great cost and replaced, potentially altering our day-to-day readiness. Addressing these known problems adequately would interfere with vital operations and cost billions of taxpayer dollars to replace equipment."
A copy of the letter can be found here.