Blog Editor's Note: Several reports on this in the media. For those interested in this issue, we recommend all three articles as each provides some information not available in the others.
Several interesting things to note overall.
A pending financial deal in the UK in which shareholders are questioning why Ligado's assets where not being considered may be the answer to those who have been asking why this issue has been suddenly revived in the US.
Good comment by Tim Farrar (@TMFAssociates) on Twitter about the letter from the Secretary of Defense to the FCC: "What is particularly interesting in this letter is the mention of two previous letters from (previous Secretary of Defense) Shanahan to (Secretary of Commerce) Ross and (FCC Chairman) Pai which were never made public. The fact that DoD decided to send this one to the press clearly implies a step up in their campaign to kill Ligado." 
For those unfamiliar with the process, there is a component of the Commerce Department called the National Telecommunications Information Agency (NTIA). When issues of concern to executive branch come before the FCC, it is NTIA's job to work with all the departments, develop the administration's position, and send it to the FCC.
Communications Daily reported recently that the FCC sent a notice to NTIA that it had 15 days to comment on the Ligado matter. Some observers have opined that the DoD letter being made public and the FCC's notice to NTIA probably indicate that the administration has never given the FCC a consolidated position on Ligado.
 Defense Secretary Esper Writes Letter to FCC Chairman Ajit Pai
 Ligado proposal for mobile service faces interference concerns
The U.S. Defense Department asked regulators to reject Ligado Networks LLC's proposal to offer mobile broadband service, saying the system could interfere with GPS, or global-positioning system, devices.
"There are too many unknowns and the risks are far too great to federal operations to allow Ligado's proposed system to proceed," Defense Secretary Mark Esper said in a Nov. 18 letter. "This could have a significant negative impact on military operations, both in peacetime and war. I, therefore, strongly oppose."
Ligado's proposed service has "the potential for widespread disruption and degradation of GPS services" that rely on signals from space, Esper said in the letter.
Esper sent the letter, released Wednesday by the Pentagon, to Federal Communications Commission Chairman Ajit Pai, who is to decide whether Ligado can proceed. Critics have said the service may interfere with weather forecasts and aviation-safety devices. Tina Pelkey, an FCC spokeswoman, didn't immediately comment.

The Defense Department urged spectrum regulators this week to reject a proposal by Virginia-based Ligado Networks to build a wireless terrestrial communication system that could, it said, interfere with GPS.
"All independent and scientifically valid testing and technical data shows the potential for widespread disruption and degradation of GPS services from the proposed Ligado system," Secretary of Defense Mike Esper wrote in a November 18 letter. The Pentagon released the letter Wednesday.
Ligado is the successor to LightSquared, a firm that proposed in 2010 to use its licensed spectrum to build a powerful broadband network. The frequencies in question are in a band predominately allocated to satellite systems and neighbor those used by GPS. The current proposal, which has been modified from that submitted by LightSquared, is still deemed an interference threat by the GPS community based on recent tests.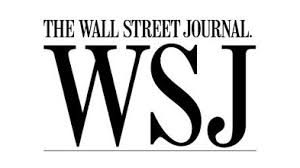 Defense Secretary Mark Esper urges federal regulators to reject Ligado's wireless license application
U.S. Secretary of Defense Mark Esper urged federal regulators to deny Ligado Networks LLC's proposal to develop some of the nation's most valuable airwaves, saying the risks to global positioning systems and military operations are too great.
Mr. Esper said in a Monday letter to Federal Communications Commission Chairman Ajit Pai  "the potential for widespread disruption and degradation of GPS services from the Ligado system."