So, you thought you had survived the once-every-twenty-years GPS rollover event just because nothing bad happened on the 6th of April. You thought you were safe for the next 157 years because the GPS date counter will be increased to 13 bits.
Not. So. Fast.
It seems that while April 6th was the rollover date for most, it wasn't for all. There could be trouble ahead, especially if you have an older phone that does't have all its operating system updates.
November 3rd is the next deadline.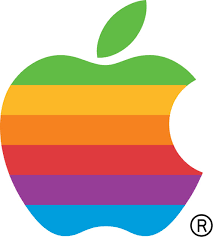 Here is a note from Apple: 
"Starting just before 12:00 a.m. UTC on November 3, 2019,* some iPhone and iPad models introduced in 2012 and earlier will require an iOS update to maintain accurate GPS location and keep the correct date and time. This is due to the GPS time rollover issue that began affecting GPS-enabled products from other manufacturers on April 6, 2019. Affected Apple devices are not impacted until just before 12:00 a.m. UTC on November 3, 2019."
Verizon has a slightly different take and urges you to consider getting a newer phone:
Starting on November 3, 2019, mobile devices manufactured between 2006 – 2016 may have their GPS accuracy impacted due to Global Positioning Service (GPS) Rollover. For additional details see: Department Homeland Security (DHS)
GPS accuracy may impact the performance of navigation applications used on these devices. See list of impacted devices below.
Apple iOS device users should ensure they are on the latest software version to avoid performance degradation and minimize navigation impacts.
For additional information please click on the links below:
APPLE | SAMSUNG | GOOGLE | Other Devices
Please consider upgrading to a newer device by logging in to My Verizon, or visit the Verizon Community where you can post your question to find answers.
Business and Government customers can upgrade to a newer device by logging in to My Business or by contacting your Verizon Account Representative.
iOS customers may be able to update their software by checking with the manufacturer.
We are told that the Department of Homeland Security is working diligently with industry on this issue.
The below list of impacted devices is provide on the Verizon site:
| Device OEM | Device Model |
| --- | --- |
| Apple | iPhone 5 |
| Apple | iPhone 4S |
| Apple | iPad Retina |
| Apple | iPad Mini |
| Apple | iPad 2 |
| Apple | iPad 3 |
| Asus | Nexus 7 |
| Blackberry | BlackBerry Classic |
| Blackberry | BlackBerry Q10 |
| Blackberry | BlackBerry Z10 |
| Blackberry | BlackBerry Z30 |
| Casio | GzOne Ravine II |
| Casio | Commando 4G LTE |
| HP | Mini 1151NR Netbook |
| HTC | All New HTC One |
| HTC | HTC ONE |
| HTC | HTC One M8 for Windows |
| HTC | HTC Desire |
| HTC | HTC One Remix |
| HTC | DROID DNA |
| HTC | Droid Incredible |
| HTC | DROID INCREDIBLE 4G LTE |
| HTC | HTC ONE MAX |
| HTC | Windows Phone 8X |
| HTC | Rezound |
| Huawei | Home Phone Connect |
| Kyocera | Kyocera DuraXV Plus |
| Kyocera | Kyocera DuraXV |
| Kyocera | Hydro Elite |
| Kyocera | KE434 |
| Kyocera | SE47 |
| Kyocera | KX414PP |
| Kyocera | KX1 |
| Kyocera | KX444S |
| Kyocera | KX414 |
| Kyocera | K323 |
| Kyocera | KPC650 |
| Kyocera | KX9A |
| Kyocera | KX2 |
| Kyocera | KPC-680 |
| LG | Revere 3 |
| LG | Revere |
| LG | Cosmos 3 |
| LG | Revere 2 |
| LG | Accolade |
| LG | Exalt |
| LG | LG Exalt 2 |
| LG | LG Terra |
| LG | Extravert 2 |
| LG | VL600 |
| LG | Cosmos 2 |
| LG | Octane |
| LG | Cosmos |
| LG | env 3 |
| LG | LG-VX8360 |
| LG | enV 2 |
| LG | Clout |
| LG | enV Touch |
| LG | Cosmos Touch |
| LG | VS-760 |
| LG | Chocolate |
| LG | Chocolate 3 |
| LG | Voyager |
| LG | Dare |
| LG | Chocolate Touch |
| LG | enV |
| LG | Glance |
| LG | LG Watch Urbane |
| LG | VX9800 |
| LG | VX8600 |
| LG | Versa |
| LG | VX8700 |
| LG | Decoy |
| LG | Venus |
| LG | VX8100 |
| LG | VX9400 |
| LG | VX5500 |
| LG | VX8300 |
| LG | VX8000 |
| LG | Fathom |
| LG | VX3400 |
| LG | VX-3450L |
| LG | VX5400 |
| LG | VX5200 |
| LG | VX3450 |
| LG | VX5300 |
| LG | VX8350 |
| LG | VX5200PP |
| Motorola | DROID MINI |
| Motorola | Barrage |
| Motorola | DROID RAZR M |
| Motorola | DROID ULTRA |
| Motorola | NEW MOTO X |
| Motorola | MOTO X |
| Motorola | Adventure |
| Motorola | DROID RAZR |
| Motorola | DROID RAZR |
| Motorola | Entice |
| Motorola | DROID RAZR MAXX |
| Motorola | DROID RAZR MAXX HD |
| Motorola | RAZR |
| Motorola | DROID XYBOARD 10.1 |
| Motorola | Droid X |
| Motorola | KRZR |
| Motorola | DROID 4 |
| Motorola | Droid Bionic |
| Motorola | Droid X2 |
| Motorola | Droid Xyboard 8.2 |
| Motorola | Droid |
| Motorola | DROID 3 |
| Motorola | Rival |
| Motorola | Droid 2 |
| Motorola | DROID PRO |
| Motorola | Rapture |
| Motorola | Krave |
| Motorola | Q9C |
| Motorola | Z6tv (MOTORIZR) |
| Motorola | E815 |
| Motorola | L7c (vMOTOSLVR) |
| Motorola | Q9M |
| Motorola | V9m (MOTORAZR2) |
| Motorola | V710 |
| Motorola | Droid R2D2 |
| Motorola | W755 |
| Motorola | Z6cx world edition |
| Motorola | M800BP |
| Motorola | Q |
| Motorola | VU204 |
| Motorola | V325xi |
| Motorola | maxx Ve (MOTORAZR) |
| Motorola | V325 |
| Motorola | W315 |
| Motorola | W385 |
| Motorola | V325i |
| Nokia | Lumia 735 |
| Nokia | Lumia 822 |
| Nokia | Lumia 928 |
| Nokia | Lumia Icon |
| Nokia | Lumia 2520 |
| Nokia | Mirage |
| Nokia | Shade |
| Nokia | Intrigue |
| Nokia | 6205 |
| Nokia | 6305i |
| Nokia | Twist |
| Nokia | 6315i |
| Novatel | MHS 5510 |
| Novatel | MiFi Global USB U620L |
| Novatel | MHS 4510 |
| Novatel | Tasman (T1114) |
| Novatel | USB1000 Global Modem |
| Novatel | V640 |
| Novatel | V620 |
| Novatel | V740 |
| Novatel | V640 |
| Novatel | USB727 |
| Novatel | USB720 |
| Novatel Wireless | USB760 |
| Novatel Wireless | MHS 2200 |
| Palm | Treo 700wx |
| Palm | Palm Pre 2 |
| Palm | Treo 700p |
| Palm | Treo 755P |
| Palm | Treo 700w |
| Palm | Centro |
| Pantech | Pantech 4G USB Modem |
| Pantech | MHS 291 |
| PanTech | Pantech Caper |
| Pantech | Perception |
| Pantech | Marauder |
| Pantech | PN-210pp |
| Pantech | PN-215pp |
| PanTech | PN-820 |
| Pantech | PN-300 |
| PCD | Delphi OBD2 |
| PCD | NetGear |
| PCD | Razzle |
| PCD | PC5750 |
| PCD | Blitz |
| PCD | TROPHY |
| PCD | Coupe |
| PCD | CDM8975 |
| PCD | G'zOne Type-S PTT |
| PCD | XV6600 |
| PCD | CDM7076 |
| PCD | XV6700 |
| PCD | XV6600 WoC |
| PCD | CDM8615PP |
| PCD | CDM8900 |
| PCD | CDM8940 |
| PCD | CDM9200 |
| PCD | CDM8900 |
| PCD | CDM7025 |
| PCD | CDM8945 |
| PCD | CDM7075 |
| PCD | CDM9900 |
| PCD | CDM180 |
| PCD | CDM8950 |
| PCD | CDM8615 |
| PCD | UM150 |
| PCD | UM175 |
| PCD | TXT8040 |
| PCD – Casio | Boulder |
| PCD – Casio | GzOne |
| PCD – Casio | GzOne Type S |
| PCD – Casio | Exilim |
| PCD – HTC | HTC Touch Pro 2 |
| PCD – HTC | Touch Pro |
| PCD-Casio | GzOne Ravine |
| PCD-Casio | Brigade |
| PCD-Sharp | PB20ZU(Kin 2) |
| PCD-Sharp | PB10ZU(Kin1) |
| Q1W/Netgear | Arlo-Go |
| RIM | Blackberry Bold |
| RIM | Blackberry Bold |
| RIM | Blackberry Curve |
| RIM | Blackberry Curve 9330 |
| RIM | Curve 2 |
| RIM | Curve 2 |
| RIM | Curve 2 |
| RIM | WYNTON |
| RIM | Blackberry Storm 2 |
| RIM | 7250 |
| RIM | Blackberry Pearl |
| RIM | 8703e |
| RIM | Pearl Flip |
| RIM | 7130e |
| Samsung | Galaxy S5 |
| Samsung | Gusto III |
| Samsung | Samsung Convoy 3 |
| Samsung | Samsung Convoy 4 |
| Samsung | Galaxy S4 |
| Samsung | Samsung Convoy |
| Samsung | Gusto |
| Samsung | SCH-I535 |
| Samsung | Convoy |
| Samsung | Smooth |
| Samsung | Galaxy Note 3 |
| Samsung | Galaxy S3 |
| Samsung | Samsung Galaxy Tab 4 10.1 |
| Samsung | Intensity 2 |
| Samsung | Gusto II |
| Samsung | Samsung Galaxy Tab 4 8.0 |
| Samsung | Samsung Galaxy Tab 2 7.0 |
| Samsung | Intensity 3 |
| Samsung | Galaxy S4 Mini |
| Samsung | SCH-a970 |
| Samsung | Samsung Galaxy Tab 2 10.1 |
| Samsung | Samsung Galaxy Note 10.1 |
| Samsung | Samsung Galaxy Note 10.1 |
| Samsung | SAM Galaxy Tab S |
| Samsung | Samsung Galaxy Note Pro Tab |
| Samsung | Galaxy S3 Mini |
| Samsung | Intensity |
| Samsung | SCH-u430 |
| Samsung | Galaxy Stellar |
| Samsung | Alias 2 |
| Samsung | Galaxy Stratosphere II |
| Samsung | Galaxy Nexus |
| Samsung | SCH-u410 |
| Samsung | Fascinate |
| Samsung | Gleam |
| Samsung | Alias |
| Samsung | Juke |
| Samsung | SCH-u620 |
| Samsung | Trance |
| Samsung | Droid Charge |
| Samsung | Renown |
| Samsung | ATIV Odyssey |
| Samsung | Flipshot |
| Samsung | Plato |
| Samsung | SCH-u540 |
| Samsung | ATIV SE |
| Samsung | Rogue |
| Samsung | Continuum |
| Samsung | Glyde |
| Samsung | Reality |
| Samsung | Gem |
| Samsung | SCH-u550 |
| Samsung | SCH-u340 |
| Samsung | SCH-a870 |
| Samsung | Omnia |
| Samsung | Saga |
| Samsung | SCH-a990 |
| Sierra | AC 850 |
| Sierra | PC 5220 |
| Sierra | AC597e |
| Sierra | AirCard 595U Modem |
| Sierra | AirCard 595 |
| Sony | Zeus |
| Sony | XPERIA PLAY |
| Sony Mobile | Sony Xperia Z2 |
| Sony Mobile | Sony Xperia Z3v |
| ZTE | MHS 890 |
| ZTE | AD3700 Global USB Modem |
| ZTE | F350 |