Last week a team from CBS Sunday Morning visited and interviewed RNTF President Dana A. Goward for most of a day.
The crew traveled from New York City to northern Virginia to conduct the interview. The morning was spent at the foundation's world headquarters.
After lunch Goward and the crew traveled to the U.S. Naval Observatory in Washington, DC to continue filming. The USNO Master Clock and historic library were used as a backdrop for Mr. Goward's conversation with reporter David Pogue.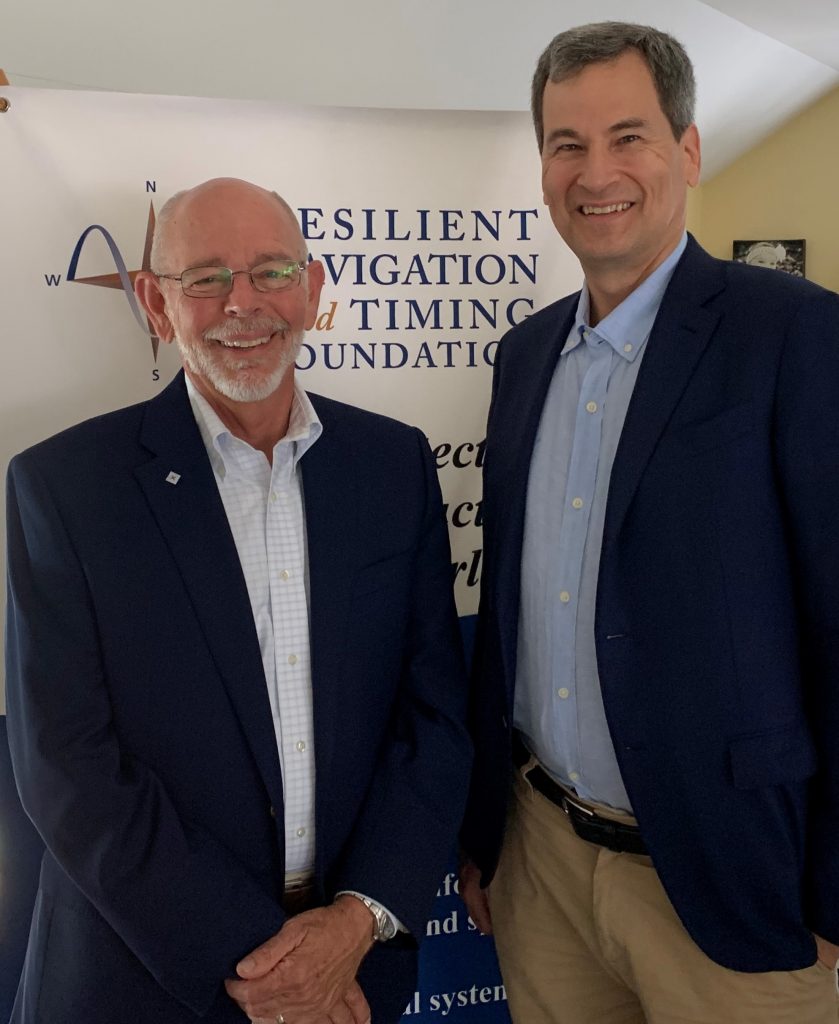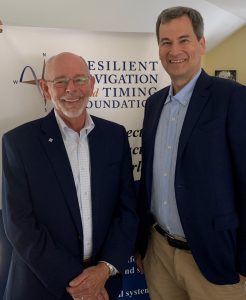 Pogue has won five Emmys for his work on CBS Sunday Morning, has hosted 18 NOVA specials on PBS and writes a science and technology column for the New York Times.
Mr. Pogue said he has long been aware of the importance of GPS signals and concerned about their vulnerability. Interested in doing a report on the topic, he discovered RNT Foundation through an internet search (looks like our SEO efforts have been working!).
The CBS team also plans to visit and film the GPS Operations Center at Schriever Air Force Base in Colorado Springs and several other sites before concluding production.
The report is set to air near the start of the show's next news cycle which begins in the fall. Watch this space for announcement of the day and time.