The initial warning on the 11th of July from the European GNSS Service Centre said:
"UNTIL FURTHER NOTICE, USERS MAY EXPERIENCE SERVICE DEGRADATION ON ALL GALILEO SATELLITES. THIS MEANS THAT THE SIGNALS MAY NOT BE AVAILABLE NOR MEET THE MINIMUM PERFORMANCE LEVELS DEFINED IN THE SERVICE DEFINITION DOCUMENTS AND SHOULD BE EMPLOYED AT USERS' OWN RISK. THE NOMINAL SERVICE WILL BE RESUMED AS SOON AS POSSIBLE."
This seemed to us an odd way of putting things. We wondered why the public wasn't just told to not use the service. There is not much difference between "not meeting minimum performance requirements" and "hazardously misleading information." 
Some folks at the European Global Navigation Satellite System Agency (GSA) must have had the same idea.
Yesterday a new advisory went out as a curt "Do not use" warning.  Here's the whole thing:
"UNTIL FURTHER NOTICE, USERS EXPERIENCE A SERVICE OUTAGE. THE SIGNALS ARE NOT TO BE USED."
Then today came another announcement. Yesterday's was clearly issued by engineers concerned with protecting human life. It's pretty clear that today's was written by bureaucrats concerned about protecting something else.
It starts off by pointing out that Galileo's navigation and timing services have been temporarily interrupted, but its Search and Rescue service is still working and able to locate distress beacons.
Then it says that, while the navigation and timing services are not working, since December 2016 they have been in just a "pilot," or "initial services" phase. And one of the purposes of this phase is to look for technical problems.
Looks like they found some. 
Also, we are not sure that, given the way GSA has been marketing Galileo services, potential users fully understand that it is still a pilot project. 
As we said yesterday, we have a lot of respect and appreciation for the engineers who are working very hard to accomplish something very difficult and grand. We wish them the best of luck quickly finding and fixing the problem. 
Here is the text of today's announcement: 
Update on the availability of some Galileo Initial Services
Galileo, the EU's satellite navigation system, is currently affected by a technical incident related to its ground infrastructure. The incident has led to a temporary interruption of the Galileo initial navigation and timing services, with the exception of the Galileo Search and Rescue (SAR) service. The SAR service – used for locating and helping people in distress situations for example at sea or mountains – is unaffected and remains operational.
Galileo provides 'initial services' since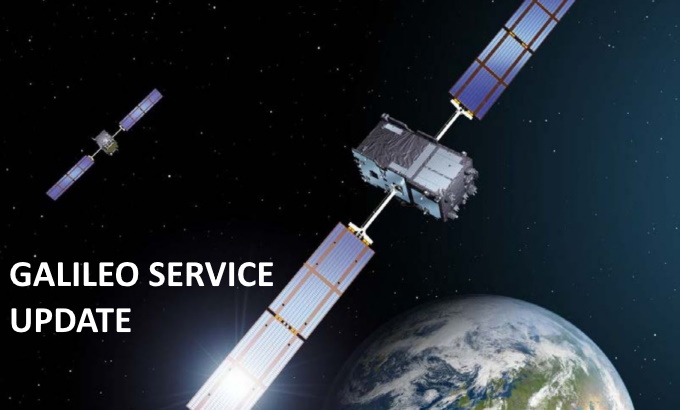 December 2016. During this initial "pilot" phase preceding the 'full operational services' phase, Galileo signals are used in combination with other satellite navigation systems, which allows for the detection of technical issues before the system becomes fully operational.
Experts are working to restore the situation as soon as possible. An Anomaly Review Board has been immediately set up to analyse the exact root cause and to implement recovery actions.
As foreseen in case of technical incidents, information Notices to Galileo Users (NAGU) were already published on the Galileo Service Centre website:
Users will be informed regularly, including on the service recovery date.
Media note: This feature can be republished without charge provided the European GNSS Agency (GSA) is acknowledged as the source at the top or the bottom of the story. You must request permission before you use any of the photographs on the site. If you republish, we would be grateful if you could link back to the GSA website (http://www.gsa.europa.eu).