Blog Editor's Note: And Russia is using it more and more – in Scandinavia, the Middle East, at home…
It's a great tactical weapon, but perhaps an even better strategic one. – "Dear Europe and United States – We can take away one of your most important assets and strike at the heart of your economies with the flip of a switch." – 
Pretty powerful stuff.
The article below is right to point this out, but we question whether or not the author got it entirely right when he suggests Russia jams GPS to support GLONASS, and that GLONASS is their antidote for being jammed in return.  Perhaps it would be better to say that the combination of GLONASS and their terrestrial Chayka (Loran) system is the antidote, along with a deployable terrestrial PNT system we understand is in use by their military.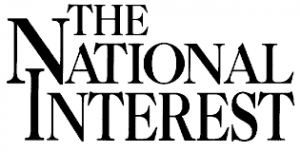 For Russia, proliferating a proprietary satellite navigation technology is yet another way to secure a competitive edge in an Arctic region that is becoming increasingly militarized. Conversely, it is not unreasonable to conclude that Russia would want to signal its capacity to undermine GPS in what it deems to be its sphere of interest.
The North Atlantic Treaty Organization (NATO) has accused Russia of jamming GPS signals during its recent military exercise in Norway.
(This first appeared late last year.)
According to NATO spokesperson Oana Lungescu, "Norway has determined that Russia was responsible for jamming GPS signals in the Kola Peninsula during Exercise Trident Juncture. Finland has expressed concern over possible jamming in Lapland."
The Norwegian Government says that the jamming came from the Kola Peninsula, located in Russia's Murmansk province. This comes on the heels of a similar accusation from Norway during Russia's 2017 "Zapad" military exercise.
These charges mark yet another episode in the longstanding NATO-Russian competition for the Arctic. The militarization of the Arctic has been well-covered over the past decade. Less known, but no less crucial for the future of the region, is the Russian effort to develop and proliferate its own satellite navigation system as a counterweight to the Global Positioning System (GPS).