Blog Editor's Note: It's ALWAYS good to see bipartisan cooperation on important issues in Congress. We are, of course, especially glad to see the cooperation and leadership from both parties on this issue. Our thanks to Senators Cruz and Markey in the Senate, and Congressmen Garamendi and Hunter in the House.
Here is a press release from the two senators and an excerpt from Mr. Garamendi's press release.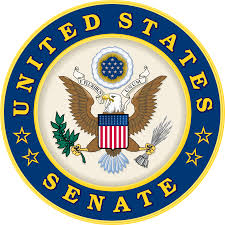 UNITED STATES SENATE – FOR IMMEDIATE RELEASE
Cruz Press Office: 202-228-7561 Maria Jeffrey: [email protected]
Markey Press Office: 202-224-2742 Giselle Barry: [email protected]
December 4, 2018
President Signs Sens. Cruz, Markey's Bipartisan National Timing Resilience and Security Act Into Law
WASHINGTON, D.C. – U.S. Sens. Ted Cruz (R-Texas) and Ed Markey (D-Mass.) today issued the following statements after President Trump signed into law their bipartisan National Timing Resilience and Security Act. The bill directs the Secretary of Transportation to provide for the establishment, sustainment, and operation of a land-based, resilient, and reliable alternative timing system to Global Positioning System (GPS) satellites. Further, the bill ensures the availability of uncorrupted and non-degraded timing signals for military and civilian users in the event that GPS signals are corrupted, degraded, unreliable, or otherwise unavailable.
"Establishing a reliable alternative timing system to GPS satellites is crucial to the national and economic security of the United States," Sen. Cruz said. "If the current system were disrupted for even just a few hours, there would be an immediate threat to the American people, the economy, and our very way of life. Thankfully, Congress recognized the importance of addressing this issue. I am grateful for Sen. Markey's leadership, and commend President Trump for signing this bill into law."
"The nation's banking, communications, electricity, and transportation sectors rely on the precise timing provided by GPS," Sen. Markey said. "We cannot allow this vital system to be imperiled by natural phenomenon like solar flares or coordinated attacks like jamming. I am so proud that President Trump has signed this important bill into law, and I thank for Senator Cruz for partnering on policy that will enhance the resilience and reliability of this critical infrastructure."
###
From a press release by Cong. Garamendi:
"But this bill also accomplishes other key priorities I have been working on for many years…. It also finally requires the creation of a terrestrial backup system for GPS. Millions of Americans rely on GPS every day for everything from driving directions to ATM use, but we have no backup system if GPS fails as a result of accidents or sabotage.  We have ignored this threat for far too long, and this legislation finally takes step to address this critical vulnerability."