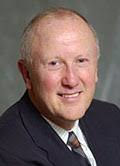 The PNT world lost one of its greats this week. Dr. Per Enge succumbed after a brief but severe resurgence of an illness.
His list of honors and official bio are widely known and easily found. We asked three people who knew him more intimately for some of their reflections and remembrances.
Professor David Last, University of Bangor:
"You could always count on Per for original thinking and to be involved with the most fascinating projects. He was a bellwether for interesting projects. I would hear of an intriguing problem, look into it, and sure enough, Per would already be there, deeply immersed. If Per was involved, you could be sure it was interesting and important. He invented what became the IALA differential GPS system, using minimum shift keying to carry the data. He and Dorri Poppe re-used an old radio beacon at Montauk Point that was to be disestablished to demonstrate the system. I was always amazed at his smooth ability to speak fluently without notes on so many topics. A consummate and kind gentleman. I'll miss him. My sympathies go to his family."
Erik Johannessen, former CEO, Megapulse:
"I shared an office with Per Enge over 35 years ago at Megapulse Incorporated in Bedford MA.  At the time, Megapulse had close to 200 employees most of whom were involved in the manufacture of Loran-C transmitter systems.  The company also had a very senior engineering staff with experts in control theory, radio propagation, communication systems, and high power LF and VLF technologies.  Per received strong encouragement from the company to pursue his PhD.  Apart from his extraordinary technical competence, Per's infectious laugh and ability to deal with people at every level of the organization were notable.  My relationship with Per extended beyond that of co-worker.  We were both children of Norwegian immigrants that came to MIT not long after WWII.  There was a very strong friendship between our parents and I fondly remember all the shared Thanksgiving and Christmas holidays growing up.  He told me not so long ago that he thought we had lost too many good people recently.  We certainly have.  I offer my sincere sympathy to his wife Elaine and son Nick."
Dr. Dorrie Poppe, Draper Labs:
"I grew up knowing Per and Elaine, as my dad and Per worked Radio-Navigation together. Per was a great mentor for me as a girl with a strong interest in engineering. He, along with many of his peers in the radionav community, gave me the message that it was perfectly normal that I should tag along to conferences, meetings at Megapulse, and be 'around' when he came up to my dad's lab. And so it was perfectly normal for me to be in that world, long before I was thinking about higher education or a career.
When the time came, he stepped up as my Master's thesis supervisor at WPI.  I fondly remember their house on the edge of the wood where I stayed with them, and a very young Nick, while getting student housing sorted out. Per guided me through a nice piece of research in a timely fashion, and introduced me to my eventual PhD supervisor, David Last.
Per is still the only Norwegian I know of who couldn't stand the cold or fish! And so the move from WPI to Stanford was a happy moment for him for several reasons.
Later on, as I began to look across the country and around the world for the right employer, I reached out to him for guidance yet again.  He knew me well and suggested I might 'have fun' at a place called Draper. Based on his recommendation, I dropped a resume in – and have been having fun for 18 years now!
In recent years, our communication has been sparse or indirect. He was my go-to for information for Beidou and GPS L-5 status.  I always loved seeing him appear as an author on yet another paper, always amongst a diverse group of co-authors who are now our up-and-coming radionav engineers. And with his name on the covers of the GPS 'Blue Books', I cannot count the number of times I have gotten to tell colleagues how to properly pronounce both his first AND last names.
Per will be missed by many. My thoughts are with Elaine and Nick."
————————————————–
Look for further details about memorial services and other arrangements on the Stanford Center for PNT website at https://scpnt.stanford.edu. SCPNT plans to honor Per's legacy at its PNT Symposium November 7th and 8th.