Blog Editor's Note: We are always interested in studies that examine GPS vulnerability and the problems that come along with it. Academic studies are usually pretty easy to access. Sometimes government studies are a bit harder to get as officials can classify inconvenient information as "for official use only" or "secret" to prevent public release. The article below indicates that commercial entities may have also been suppressing information about the vulnerability of  GPS, our essential silent utility.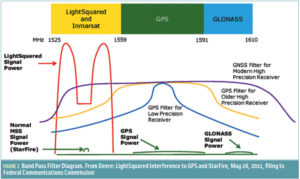 Inside GNSS
Dee Ann Divis
December 28, 2017
Phil Falcone's Harbinger Capital is seeking $2 billion in damages for "massive fraud" alleging that Apollo Global Management and others sold it on a plan to launch a terrestrial broadband network while concealing test results showing the network would cause crippling GPS interference and be unlikely to be approved. Assertions in the lawsuit about those tests, the impact of the interference to GPS and an indirect admission about the difficulty of meeting the standards normally used to assess GPS interference may have implications for Ligado Networks, the current holder of the frequencies.
Harbinger is suing the previous owners and directors of SkyTerra, a firm in which it invested and then acquired in 2010. The firm, renamed LightSquared after the acquisition, attempted to recast its licensed satellite frequencies to support a high-powered, 4G network with some 40,000 Ancillary Terrestrial Components (ATCs) — that is 40,000 ground towers. Falcone's hedge fund spent hundreds of millions of dollars securing other spectrum and developing the network before the Federal Communications Commission (FCC) put the project on indefinite hold due to wide-ranging interference to GPS receivers, which used neighboring frequencies. The firm filed bankruptcy and reorganized, emerging in 2015 with a new plan and, shortly thereafter, a new name — Ligado. Though its influence was greatly diminished, Harbinger retained an ownership interest in the new company.
The suit asserts the defendants — Apollo Global Management, Apollo Investment Fund and a number of other firms and company directors — learned about the interference problem in 2001 through its own private tests that showed the voice and data signals would overload GPS receivers.
"This overload issue," Harbinger wrote, "would effectively cripple receivers used by GPS and would be fatal to the millions of GPS devices already in use, many of which are critical to the national infrastructure and already widely used for aviation, safety, defense, and research purposes across the country."
A second set of tests done by DIRECTV in 2007 confirmed the findings.