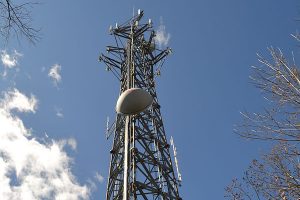 In technical report entitled "GPS Vulnerability" released Friday, the Alliance for Telecommunications Industry Standards (ATIS) renewed its call for an eLoran system to support telecom and other critical infrastructure in the United States.
As part of its "Recommendations to Assure Time for Telecom" the reports says:
"An eLoran system (or equivalent) should be developed and implemented in the U.S. to provide a near-term alternative to GPS for the telecom system and other critical infrastructure. The physical and cyber security of eLoran transmission stations should be a consideration in their operation."
ATIS press release about report
ATIS has written to the Department of Homeland Security several times on the issue of telcom reliance on GPS timing, GPS vulnerability, and the suitability of eLoran.
In August the organization publicly praised Congressional action to provide a complement and backup for GPS.
Earlier this year ATIS wrote to Senators Cruz, Markey, Collins, and Wicker, and Congressmen Hunter and Garamendi, urging them to write and support legislation supporting an eLoran backup to GPS.
About ATIS:
As a leading technology and solutions development organization, ATIS brings together the top global ICT companies to advance the industry's most-pressing business priorities. Through ATIS committees and forums, nearly 200 companies address cloud services, device solutions, emergency services, M2M communications, cyber security, ehealth, network evolution, quality of service, billing support, operations, and more.
ATIS is accredited by the American National Standards Institute and is a founding partner in the 3rd Generation Partnership Project (3GPP), the global collaborative developing Long Term Evolution (LTE), LTE-Advanced and 5G wireless specifications. It is also a founding Partner of the oneM2M global initiative, a member and major U.S. contributor to the International Telecommunication Union, as well as a member of the Inter-American Telecommunication Commission. ATIS SYNC develops and recommends standards and prepares technical reports related to telecommunications network technology pertaining to network synchronization interfaces.