Editor's Note:  The European Commission says they have identified over 140,000 unique electronic signatures for GPS jammers in Europe as a part of random sampling studies. We wonder that there are not more of these incidents being made public. Also that there is so little enforcement against jamming devices in Europe or the US.
This
Stops This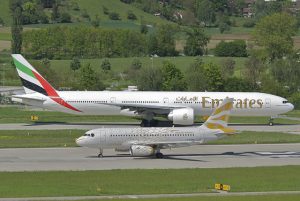 The Connection – French News and Views
'Forgotten' GPS jammer costs motorist €2,000
Illegal device caused delays to flights at Nantes airport
A La Rochelle man has been fined €2,000 after 'forgetting' to switch off a GPS jammer in his vehicle when he left it in a carpark at Nantes Atlantique Airport.
The 50-year-old had left the jammer operating in his car, while he took a flight to Africa in April, the tribunal correctionnel de Nantes was told. The device disrupted the tracking systems of planes arriving and taking off from the airport, leading to delays on several flights before it was located and disabled.
Prosecutors had also demanded the man be handed a three-month suspended sentence.
GPS jammers are radio frequency transmitters that intentionally block, jam, or interfere with lawful communications, such as mobile phones, text messages, GPS systems, and Wi-Fi networks.
It is illegal for members of the public to use a GPS jammer in France, though they can be used by law enforcement officials in certain circumstances, l'Agence Nationale des Fréquences said. But that has not deterred some motorists from using them in a bid to avoid paying road tolls, or to prevent their vehicles being tracked. They create a bubble around the vehicle that blocks GPS signals for up to 500m.