A recent Air Force press release describing GPS performance as "near-perfect" raised eyebrows at the National PNT Advisory Board meeting in Baltimore this week. During Q & A after a GPS system update by Col. Gerry Gleckel, the deputy at the Air Force GPS Directorate, board member and RNTF President Dana Goward raised questions about the release being misleading and possibly dangerous (see our post from June 20th).
These concerns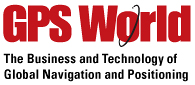 were recently echoed by Alan Cameron, editor of "GPS World."  He went on say growing over reliance and blind faith in the system can have terrible societal consequences as evidenced by a recently released study by the United Kingdom.
RNT Foundation and, we are sure, GPS World, have the highest regard for the US Air Force and the men and women who maintain and operate GPS. The system is still the "gold standard" and should be used whenever and wherever it can be trusted.
But GPS is an exceptionally complex system and things have, upon a rare occasion, gone wrong with the satellites.  Rare though such incidents may be, they will continue to happen.
And even if the satellites operate flawlessly from this point on, the Air Force press release and similar statements are still problematic.
The public thinks of the "system" in "Global Positioning System" as satellites, signals, and receivers. Yet the Air Force's responsibility ends when signals leave satellites. A lot can, and does, happen between then and when the signals are processed into information to influence peoples' behavior. This part of the system is very far from perfect and can sometimes be dangerous.
So the Air Force telling the public that  GPS performance is near-perfect is not helpful, and has the potential to be harmful.