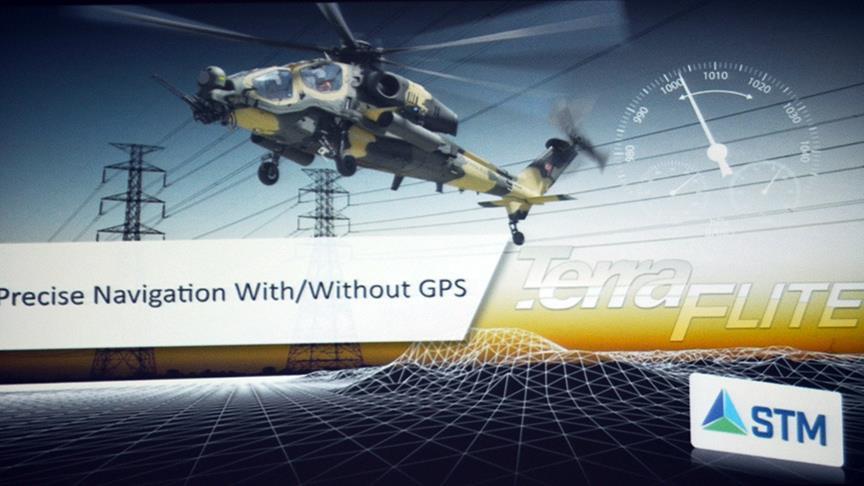 Blog Editor's Note: Turkey's neighbors, Russia & Iran, as well as many other players in the region, have long histories of jamming and spoofing satellite navigation systems. No surprise that Turkey would develop this and other methods of coping.
ANKARA © Anadolu Agency 2017
A Turkish firm has developed a national navigation system as an alternative or supplement to GPS to provide sensitive location information for aircraft and other vehicles, company officials said Thursday.
STM Defense Technologies said a version of its TerraFlite terrain-aided autonomous navigation system will be used by Turkish Armed Forces helicopters.
STM developed an algorithm to allow aircraft to find their location on their own without using GPS or Global Positioning System. The system's cutting-edge technology can provide sensitive location information where GPS fails.
TerraFlite's research and development project started in 2012 with the financial support of the Turkish Scientific and Technological Research Council (TUBITAK) and the help of Ankara University's Electric-Electronic Engineering Department.
The company has an international patent on TerraFlite, and research for the invention has been published in scientific journals.
Like a flashlight during a blackout