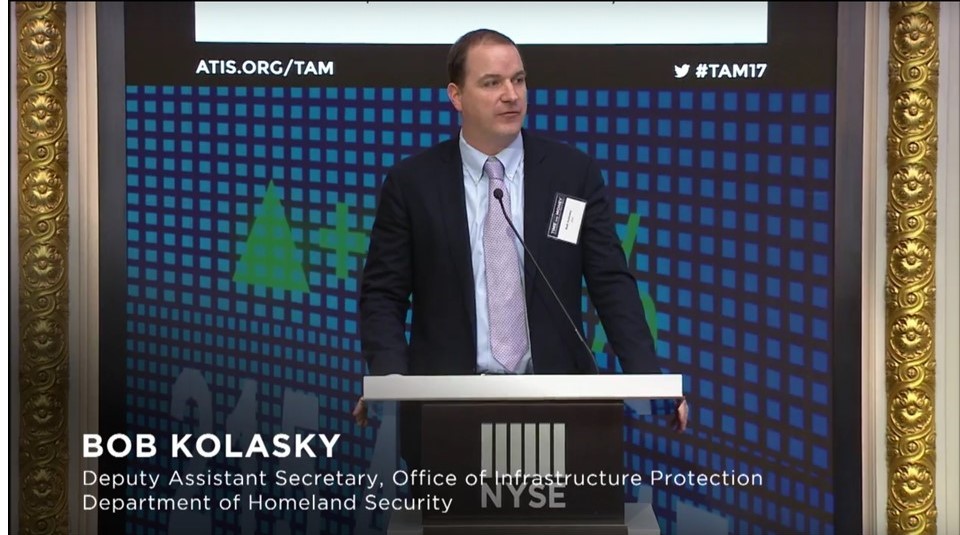 At a New York Stock Exchange industry event last month a representative from the Department of Homeland Security said that adversaries of the United States are interested in doing the nation harm by disrupting GPS signals, and the threat is growing.
DHS Deputy Assistant Secretary Bob Kolasky said;
"Reliable GPS positioning navigation timing services are absolutely essential for how a lot of our critical infrastructure operates…
We know from what we have seen and what we see from potential adversaries, the threats that we have seen… that there is an interest in doing damage to this country since there is such a reliance on GPS…
We are concerned that it is recognized by countries that want to do us harm or may want to do us harm…
We have seen a pickup of the reporting that this is something of interest…"
Mr. Kolasky was speaking at the ATIS event "Time and Money" a workshop on the importance of precise and synchronized timing services to the financial sector.  The financial sector is heavily dependent upon timing sources that originate from GPS.