Leadership Team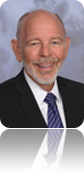 Dana Goward
President
Mr. Dana Goward, is the proprietor at Maritime Governance, LLC. In August of 2013 he retired from the federal Senior Executive Service having served as the maritime navigation authority for the United States. As Director, Marine Transportation Systems for the US Coast Guard, he led 12 different navigation-related business lines budgeted at over $1.3B/yr. He has represented the US at IMO, IALA, the UN anti-piracy working group, and other international forums. A licensed helicopter and fixed wing pilot, he has also served as a navigator at sea and is a retired Coast Guard Captain.
---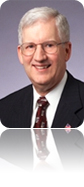 Martin Faga
Vice President
Mr. Martin Faga, is a member of the National PNT Advisory Board and sits on the boards of several corporations. He previously served for six years as the CEO of MITRE Corporation, a non-profit technology and engineering firm. He also served as an Assistant Secretary of the Air Force and Director of the National Reconnaissance Office, and earlier worked in several capacities in the intelligence community and as a congressional staff member.
---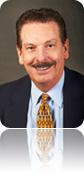 Larry Kiern
Secretary
Mr. Larry Kiern is an attorney and partner at Winston-Straw in Washington, DC. He was recognized in 2013 by Chambers as one of America's most outstanding maritime attorneys. He also received the Burton Award for distinguished legal writing in 2012. A keen observer of Washington DC politics, he is a regular columnist for "Maritime Executive" magazine. He retired from the US Coast Guard at the rank of Captain after serving at sea, as legal counsel and as the deputy of the Coast Guard's Congressional Affairs office.
---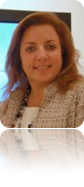 Kim Painter
Treasurer
Ms. Kim Painter, CPA, is a partner at Barnes, Brock, Cornwell & Heilman, PLC in Chesapeake, VA where she serves a wide range of clientele including small businesses, professional practices, contractors, and not-for-profits. In 1999 she was named to the "Inside Business Top 40 Under 40" and was selected Rotarian of the Year for 2001 – 2002. In 2011 she received the "Women in Business" achievement award from "Inside Business" for her professional and community volunteer accomplishments. Ms Painter is a member of the Leadership Hampton Roads Class of 1999, the Lefcoe Leadership Class of 2012, The American Institute of Certified Public Accountants, and the Virginia Society of Certified Public Accountants.
---
Charles Schue
Member
Mr. Charles Schue is co-owner, President, and CEO of UrsaNav, Inc., an advanced engineering and IT firm with principal offices at five locations in the United States and in Belgium. He previously served in the US Coast Guard, where his expertise included radio navigation systems. A serial entrepreneur, with start-up experience in medical technology, software product, hardware product, public safety and security, and advanced engineering, he is still involved in several of the companies he helped found. Chuck is a Senior Member of the IEEE and the American Society for Quality; and is a Fellow of the Royal Institute of Navigation.
---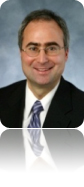 Ed Sayadian
Member
Ed Sayadian is President, Mission Networks at Harris Corporation. Huis Business Unit focuses on providing air traffic management systems, space communications solutions & mission critical networks for civil government. Customers include the FAA, International Aeronautical Navigation Service Providers, and NASA. His Business Unit also provides commercial airport surface management products for airport and airline customers including aircraft tracking and management, noise monitoring, and surface vehicle tracking units. He holds a professional engineering degree from George Washington University and has served in his current position since 2013.